At the Agricultural and Horticultural Outlook summit in Wellington this week, politicians and scientists explored the coming challenges faced by the farming sector.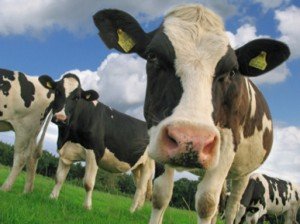 Radio New Zealand has been reporting back from the gathering, where high profile individuals have raised important questions for the future of agriculture and horticulture in New Zealand.
From Radio New Zealand:
Minister confident of agricultural research alliance success
Trade and Climate Change Negotiations Minister Tim Groser is confident the Global Research Alliance initiated by New Zealand will find cost-effective ways of reducing agricultural greenhouse gas emissions. (read more)
Better information needed on farm technology
Pastoral Agriculture Professor Jacqueline Rowarth of Massey University thinks farmers are not being well served by some of the new technology they're being urged to adopt, to lift production. (read more)
Number 8 wire culture 'sells country short'
New Zealand needs to move on from worshipping its number 8 wire culture, a conference in Wellington has been told. KPMG's regional agribusiness head, Ian Proudfoot, told the Agriculture and Horticulture Outlook gathering that innovation is one of the priorities agricultural leaders have identified as being important to the country. (read more)
NZ food research 'lags behind similar countries'.
The Prime Minister's chief science advisor has told a conference that New Zealand is better placed than other countries to develop health-enhancing foods to meet a growing demand, especially in Asia. (read more)