Following  the revelation of new data from Environmental Science and Research (ESR) on Monday, the media  have reported widely on what is in synthetic cannabis brands like Kronic, and how this knowledge will change workplace drug testing.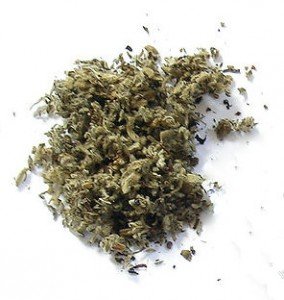 On Monday the Science Media Centre hosted a briefing with experts from ESR and the National Poisons Centre regarding the contents of synthetic cannabinoid smoking blends. The speakers revealed the results of a survey examining the substances contained in over 40 different brands. There were almost a dozen different chemicals included in the products – including the prescription benzodiazepine, phenazepam, which caused two products to be recalled earlier in the month.
You can listen to the full briefing here.
Now that the researchers at ESR have a clear picture of what is in these products they are able to provide workplace drug tests which can detect the substances. Synthetic cannbinoids do not show up in current standard urine tests, making them an attractive recreational substance for workers subjected to testing.
The national media have reported widely on the new information, tackling the issue from various angles.
Media coverage:
Dominion Post: Workplace testing for legal highs
New Zealand Herald: Bosses to be able to test for synthetic cannabis
Otago Daily Times: Synthetic cannabis 'complex cocktail'
TV3 News:  Scientist describes 'challenge' of testing legal highs
TVNZ News: Scientists find herbal highs a potent cocktail
Radio New Zealand: Synthetic drugs 'can be more potent' than cannabis
Sunday Star Times: 'Herbal highs' should be regulated – scientist
NewsTalk ZB: New information on legal highs released
The reporting coincided with coverage from an emergency medicine conference in Queenstown where the issue of synthetic cannbinoids was raised.
Southland Times: Lack of testing leads to Kronic problem: emergency doctor
Timaru Herald: Doc warns about drug dangers
NewsTalk ZB: Party drugs potentially deadly – physician
And finally, all this reporting came hot on the heels of a Sunday night 60 minutes story featuring synthetic cannabinoid wholesaler Matt Bowden and Dr Keith Bedford from ESR.
60 Minutes: Drug Lord