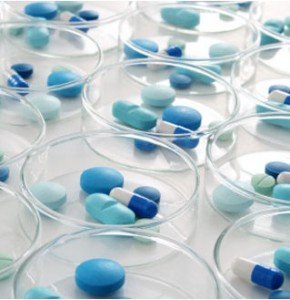 Today the Health Select Committee released the final report of its 'Inquiry into improving New Zealand's environment to support innovation through clinical trials', making several key recommendations.
The report makes a series of recommendations to improve competitiveness and attractiveness of New Zealand as a location to undertake large scale clinical trials. As well as providing a comprehensive review and strategy for the future, the report lays out several clear targets, stating:
"Our key recommendations should be acted on urgently (within 12 months of this report's
presentation) and aim to:
simplify and streamline ethical review processes
promote collaboration between Government departments to coordinate the system
develop a national health research action plan to foster innovation and commercialisation
develop a framework for clinical trial research throughout district health boards, to be facilitated by a hub."
The full report is available here.
The Science Media Centre has gathered the following comments from key individuals. Feel free to use these quotes in your stories. To talk to an expert, please contact the SMC.
Associate Professor Chris Bullen, Director of the Clinical Trials Research Unit, University of Auckland
"We are delighted that the Health Committee's report has at last seen the light of day. The report summarises the very substantial benefits to New Zealanders of conducting clinical trials  here and makes a number of sound recommendations that together should create the sort of environment essential to attracting greater investment in trials.
"There are however some gaps:  the potential of trials involving medical technology/devices is largely overlooked; investment in trials infrastructure is supported but not well specified: is it referring to developing the clinical research workforce, to data management software, or to medical hardware? All are needed if New Zealand is to remain competitive. Finally, there is limited evidence of a commitment to ongoing adequate public good funding of large investigator-initiated trials.  Without this support, the trials landscape will ultimately become dominated by industry funding only and the value added by academic researchers, such as groups like ours at the Clinical Trials Research Unit, will be lost."
Dr John W Pickering, Senior Research Fellow, Department of Medicine, University of Otago Christchurch
"The Health Committee have very ably and correctly identified the benefits of clinical trials to the health and well being of New Zealanders and to the economy as a whole.  The recommendations to streamline the ethical review process without loss of quality are very welcome and doable if resources are provided.  If the result is more clinical trials then ultimately, there will be better health outcomes for New Zealanders.
"Fostering a culture a research within all DHBs is important as the report points out.  Missing is a recognition that this must start within the education of health professionals. In my experience nurses and registrars who accept and understand research as part and parcel of quality patient care do much to improve the quality of clinical trials.
"The report is focused on quantity and economic outcomes and less so on quality of research.  This is evidence in the recommendation that the Health Research Council consider economic benefits in its promotion of scientific health projects.  The devil will be in the detail.  The HRC is the only New Zealand public funding source capable of funding medium size researcher led clinical trials.
"The fund is already highly competitive and the $1M cap over three years already makes most intervention trials almost impossible to fund independently of commercial interests.  For the integrity of clinical trial research in New Zealand it is imperative that there remain at least one funding source independent of commercial interests and the need to prove economic benefit prior to running a trial, and that that source be adequately resourced."
Faye Sumner, Chief Executive Officer, Medical Technology Association of NZ
"The Medical Technology Association of NZ ( MTANZ) welcomes the release of the Report into improving New Zealand's environment to support innovation through clinical trials. In particular MTANZ is pleased to see the recommendation to establish a national framework for clinical trials at DHBs. District Health Boards need to be open for business and encourage a culture of innovation. It is disappointing to see the emphasis of focus on the pharmaceutical industry and very little mention of the medical technology industry as partners. The NZ medical device manufacturers spent $65 million in 2010 on research and development and this is increasing by about 10% annually. More of this research and development could be undertaken in New Zealand.
"One of the recommendations is to build constructive and transparent relationships with the international biotechnology and pharmaceutical industries. No mention of the medical technology industry when there are a number of multinationals already based in New Zealand undertaking a limited number of clinical trials. This could be considerably increased with a co-ordinated approach to promote New Zealand capabilities and it is encouraging to see the Report identify the need for collaboration between Government Ministries. The mention of working through a "hub" has merit and to improve the time taken for ethics approval would help New Zealand's competitiveness. MTANZ looks forward to seeing the recommendations become a reality within the realistic timeframe highlighted in the Report."
Dr Stuart Ryan, General Manager, Centre for Clinical Research and effective practice (CCRep)
"The report recognises the substantial potential that exists in NZ to improve its clinical trial infrastructure and processes. In particular, the key role that DHBs play is identified as well as the substantial work that will be required to achieve the proposed goals. The timelines suggested are ambitious and those currently working in the sector will realise the challenges but also recognise the benefits to be gained.
"The focus on improvement in the research governance processes is warranted, and with appropriate investment, will make NZ more attractive to international clinical trial sponsors. Standardised processes for contracting, indemnity and site approval are all hallmarks of countries in which clinical research is valued. A national health research strategy is welcome.
The Centre for Clinical Research and effective practice (CCRep) is committed to constant improvement in clinical trial capability. Over the last 10 years CCRep has invested significant intellectual capital in quantifying and valuing the activities involved in providing a research environment to allow us to meet the three main requirements of sponsoring agencies namely speed to study commencement, quality of data, and recruitment of participants to target.
"CCRep General Manager, Dr Stuart Ryan, has also been closely involved with the initiative to create NZ's standard indemnity document, launched in 2009.  He is also on the NZACRes writing group working to prepare a NZ standard clinical trial agreement for sponsored clinical trials. Both initiatives feature as recommendations in the Select Committee report.
"CCRep has also been undertaking its own research to quantify the potential benefits of conducting sponsored clinical trials in a NZ public hospital and the results will be published in a peer-reviewed journal soon. As far as we are aware such work has not been done in NZ before. Results indicate that the potential health benefits to patients are significant.
"Implementation of the recommendations in this report will encourage more clinical trials to be conducted in NZ and allow an even greater number of patients to receive the very high standard of care delivered through clinical trial protocols.
"As one of NZ's leading clinical trial centres, CCRep eagerly awaits the government's response to this report."
Kevin Sheehy, General Manager, Medicines New Zealand
"We welcome the report and most of its findings. We believe that the committee has correctly identified the sense of urgency that is required by setting specific timeframes for implementation. This level of urgency is justified by the competitive nature of clinical research developments and the recognition that if New Zealand does not move quickly it may lose what competitive edge it still has.
"The committee's recommendations for enhancing the efficiency of the ethics system are likely to enhance New Zealand's environment for clinical research while preserving the ability to ensure patient's safety and respect for peoples' rights. We support these recommendations being implemented.
"The recommendation that a "national framework for clinical trial research" be developed through District Health Boards is essential to the success of any research initiative. In the past DHBs have responded to the opportunities and challenges of clinical trials with varying levels of enthusiasm and quality. If New Zealand is to become acknowledged as a high quality destination for research investment, we should aim to deliver consistent quality and timeliness across all DHBs. The development of appropriate KPIs within DHBs for research, supported by funding allocation is likely to give research the level of importance it deserves in delivering health care.
"The recommendation to build constructive and transparent relationships between Government and the pharmaceutical industry is appropriate and recognises that partnerships are essential to make progress on complex issues like the environment for clinical research. We believe that any initiative that includes Pharmac participation should not detract from their core function, or resourcing, but that a fee for service advisory service may be valuable in developing new medicines.
"Clinical research infrastructure is a major asset to countries that use clinical research to improve healthcare and supplement funding streams. It is essential that the system accurately accounts for these income streams and allocates a portion of them to be reinvested in maintaining and enhancing research infrastructure. We strongly support the recommendation that any research infrastructure purchased should be made available to as many institutions as possible, ensuring that all research centres are enhanced equally through any government funding.
"We believe that the report's recommendations could have gone further in recommending a single Government agency or ministry be tasked with developing as well as implementing the proposed "national health research action plan". Currently there are at least four agencies that have some oversight of research and ensuring collaboration is likely to be difficult at best. There is a real risk that responsibility for delivery of the initiatives will fall into the gaps between these agencies."