The destruction caused by the tornado that hit Auckland at 3pm on the 3rd of May has received wide coverage, but what caused it and how powerful was it?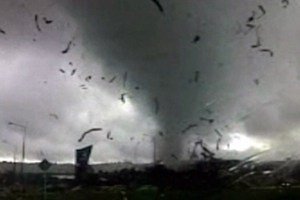 The New Zealand Herald's Matt Dearnaley discussed the science behind the weather with several meteorological experts.
An excerpt (read in full here):
Forecasters had no warning of chaos
Yesterday's savage tornado caught weather forecasters by surprise, even though they had been prepared for thunderstorms – a necessary condition for twisters.
MetService forecaster Andy Downs said lower-atmosphere winds detected by weather balloons sent up from Whenuapai before the tornado did not appear to be rotating enough for such an event to develop.
"It's a hard one to call because we normally need to have a bit more rotation in the winds."
He could only assume that hilly terrain between Whangaparaoa Peninsula and Albany had given the air enough rotation to produce a strong updraft of moist, warm air to collide with cooler conditions from the low-pressure front bringing in thunderstorms.