Today the Lancet published its comprehensive article series on stillbirth, drawing attention to the understated global prevalence of the phenomenon.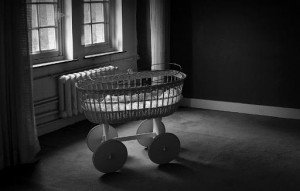 One baby out of every 130 who reach the midpoint of pregnancy in New Zealand and Australia will be stillborn. Unexplained stillbirth is ten times more common that cot death (SIDS), and yet the issue receives little public attention. The research published Lancet summarises the extent of stillbirths at an international level and outlines preventable risk factors, such as obesity and smoking, which are contributing to the problem – offering a clear path for public health officials to tackle the issue.
The New Zealand SMC, in conjunction with other science media centers around the world has been working ensure that publication Lancet Stillbirth series was highlighted to journalists and that the resulting coverage was clear and accurate. The Australian SMC has made available audio clips from a briefing with experts on the relevance of the Lancet Stillbirth Series to Australia and New Zealand.
The Lancet release has received extensive media attention both in New Zealand and internationally. Just a few of the many examples are linked below.
NZ Media Coverage:
Dominion Post (and Press): Obesity, smoking lift stillbirth risk
An excerpt:
Stillbirth rates in New Zealand will not drop unless more is done to tackle obesity and other avoidable pregnancy risk factors, new research says.
A comprehensive series of articles published in prestigious medical journal The Lancet has gathered data and research from throughout the world to paint a global picture of stillbirth. The authors estimate 2.65 million babies are stillborn every year. They have called for action to halve that number by 2020.
The vast majority of stillbirths happen in developing countries, but rates in many high-income countries have nearly stalled in the past decade, the research says.
TV3 News: NZ stillbirth rate 10 times higher than cot deaths
New Zealand Herald: NZ's stillbirth rate among highest
Radio New Zealand: High rate of stillbirths in NZ, study finds
TVNZ : Factors revealed in NZ's high stillbirth rate – study