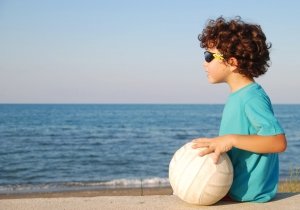 Research spearheaded by University of Otago researchers has found that the extent of a child's self-control can predict their health, wealth and criminal activity as adults, irrespective of their IQ or social background.
Self-control includes such traits as perseverance, self discipline and conscientiousness, and the study's authors suggest that children and teenagers be encouraged in improving their self-control, with positive consequences not only for them, but for society as a whole.
The study is published in Proceedings of the National Academy of Sciences, and registered journalists can access the full paper in the SMC Resource Library.
Media coverage:
3 News: Self-controlled kids make healthier, wealthier adults
Checkpoint: Children with low self-control more likely problem adult
Closeup: Predicting your child's future
ODT/The Press/NZPA: Otago study shows self-control leads to healthy, wealthy life
ONE News/NZPA: Latta rates study as 'exciting'
RadioLive: Children with more self-control turn into healthier and wealthier adults – Audio
RadioNZ: Toddler self-control 'can predict health and wealth'