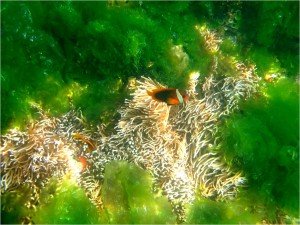 Representing the most comprehensive and authoritative answer yet to one of humanity's most ancient questions — "What lives in the sea?" — Census of Marine Life scientists have today released an inventory of species distribution and diversity in key global ocean areas.
The marine researchers involved combined centuries-old historical records with data obtained during the decade-long Census, creating a "roll call" of species in 25 regions — from the Antarctic through temperate and tropical seas to the Arctic.
According to Census scientists, the landmark collection of papers — published in the open access journal PLoS ONE —  set a baseline for measuring changes that humanity and nature will cause, and will guide future decisions on explorations of poorly-explored ocean regions, especially deep abyssal waters.
(See the Census of Marine Life's media resources page for more information, including image and video galleries and a full list of publications)
Science Media Centre (NZ) held an online media briefing ahead of the release (Mon 2 Aug) with lead author of the collection's overview global synthesis, Dr Mark Costello of University of Auckland and New Zealand regional report contributor Dr Alison MacDiarmid of NIWA to discuss the state of knowledge of marine biodiversity, and its larger implications.
LISTEN TO AUDIO
[audio:https://www.sciencemediacentre.co.nz/wp-content/upload/2010/08/Census-of-Marine-Life-briefing.mp3]
Click the audio player above to listen to an audio recording of the briefing. Presentation slides available below.
WATCH PRESENTATION SLIDES
SPEAKERS
Dr Mark Costello – Leigh Marine Laboratory, University of Auckland
Dr Costello is Associate Professor in Marine Sciences at University of Auckland, specialising in marine ecology, biogeography, and biodiversity. He previously worked as Executive Director of the Huntsman Marine Science Centre in Canada; and in other marine science roles in Ireland and Britain. He studied in Galway (BSc) and Cork (PhD) Ireland. He has a particular interest in the use of biodiversity informatics to provide online resources, such as the Global Biodiversity Information Facility, the Ocean Biogeographic Information System, and the World Register of Marine Species, of which he was founding chair.
Dr Alison MacDiarmid – Principal Scientist, Marine Ecology, NIWA, Wellington
Dr MacDiarmid is a senior marine ecologist with over 25 years experience working on aspects of New Zealand's marine ecosystems from shallow coastal reefs to deepsea habitats. She leads the CoML linked (through HMAP) 'Taking Stock' project – a multi-disciplinary, multi-institutional project that is attempting for the first time to describe changes to NZ's marine ecosystem since humans first settled about 750 years ago. This project is largely funded through the Ministry of Fisheries Biodiversity Fund.