Next month, the world will gather in Copenhagen for the UN Climate Change Conference (7 – 18 December) to negotiate a replacement for the Kyoto Protocol.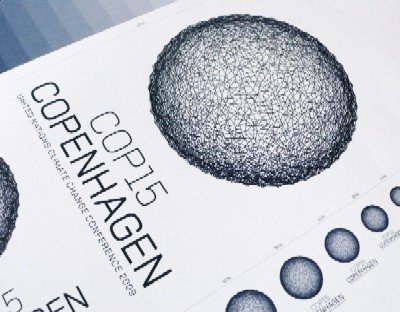 In cooperation with the New Zealand Climate Change Centre and the Ministry for the Environment, the Science Media Centre held a briefing to clarify the science behind the COP15 talks and update journalists on the most important new developments in climate change research.
Click on the media player icons below to play back the presentation
SPEAKERS
Dr Howard Larsen – Principal Analyst, Ministry for the Environment.
Howard is the current New Zealand representative on the International Panel on Climate Change (IPCC). He has extensive experience in atmospheric physics, particularly cloud physics and precipitation, and has worked in a range of countries as a scientist and lecturer at universities.
Dr David Wratt – Chief climate scientist at NIWA.
David has worked in the USA, Australia, and NZ on a range of basic and applied topics in climate and meteorology, including climate change science and impacts, mountain meteorology, and air quality. He is a Companion of the Royal Society of New Zealand, and Chair of its New Zealand Climate Committee. He is a member of the Bureau of the IPCC and a Vice-Chair of Working Group 1, which assesses the physical science of climate change.
Dr Tim Naish – Director of the Antarctic Research Centre at Victoria University of Wellington.
Tim is a glaciologist, chief scientist on the international ANDRILL drilling project and a Principal Scientist at GNS Science. He is an expert on the integration of geological and ice core research with ice sheet and global climate models.
Dr Andy Reisinger – Senior Research Fellow, NZ Climate Change Research Institute, VUW.
Andy is a climate scientist with a background in measurement and modelling of ozone depletion, urban air pollution and agricultural greenhouse gas emissions. He has worked in climate change science and policy as a research scientist and senior policy adviser, and was responsible for managing the production of the Synthesis Report of the Fourth Assessment Report of the IPCC.
Dr Harry Clark – Establishment Project manager for the recently announced Centre for Agricultural Greenhouse Gas Research. Until recently Harry was AgResearch's head of Climate, Land & Environment section, comprising Rumen Microbiology, Ruminant Greenhouse Gases Abatement and Welfare and Behavioural Science teams. Harry joined MAF Tech (now AgResearch) in 1991 after spending six years working for MAFF, UK as a specialist livestock adviser. His current research involves quantifying CH4 emissions from grazing ruminants and the development of more accurate methods for estimating CH4 emissions from ruminant livestock at the national scale.
Part 1
[audio:https://www.sciencemediacentre.co.nz/wp-content/upload/2009/11/claimate-science-briefing-part-1.mp3]
Part 3
[audio:https://www.sciencemediacentre.co.nz/wp-content/upload/2009/11/climate-science-briefing-part-2.mp3]
Part 3
[audio:https://www.sciencemediacentre.co.nz/wp-content/upload/2009/11/climate-science-briefing-part-3.mp3]