The debate about whether to make the addition of folic acid mandatory in all New Zealand bread (barring organic breads) has raged long and hard over the last few weeks.
Note: The Food Safety Minister's public discussion document on folic acid is now open.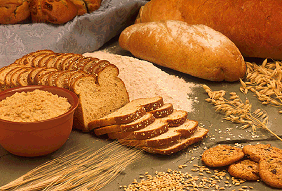 Those who oppose it have cited health concerns – particularly the risk of encouraging certain cancers – as well as financial concerns from the baking industry, while those for it have cited its use in many countries globally as well as its undisputed benefits in the prevention of neural tube defects (NTDs), of which the most well-known is spina bifida.
The SMC has constructed a timeline of the various developments as the folic acid issue hit the headlines.
Please note: the articles linked to below are merely a representation of the large amount of media coverage and press release activity on the issue, and represent no bias or partisanship of the SMC's in the issue.
May 17:
The New Zealand Government announces it will consider scrapping plans for the mandatory addition of folic acid to bread – a delicate task in light of New Zealand's food standards agreement with Australia. Folic acid is pivotal in the prevention of neural tube defects (NTDs) in developing babies – the most well-known of these NTDs is spina bifida.
July 8:
The Labour Party issues a press release welcoming Government's plan for the folation of bread in New Zealand
New Zealand's Food Safety Minister Kate Wilkinson and the Association of Bakers unite in a shared distrust of the folation of bread.  The Minister cited studies which linked overdoses of folic acid with cancer, and the Association of Bakers said that the difference made in NTDs made would be very small in exchange for mass-medicating the population.
July 9:
Bakers express their unhappiness with proposed folic fortification, saying that it would be wasted money.  The New Zealand Association of Bakers cited a figure saying women would need to eat 11 slices of bread a day in order to get the benefit of the folic acid, and hence the measures wouldn't work.
The Green Party issues a press release saying government should reconsider its stance on folic acid addition to bread,citing a date for fortification of September 2009.
July 10:
The Association of Bakers says that it has legal advice suggesting that Minister Wilkinson is incorrect when stating that New Zealand is legally obliged to go forward with the fortification due to its food standards treaty with Australia.
July 13:
Prime Minister John Key says that New Zealand has no choice in folic fortification, and blamed Labour's Annette King, although Food and Safety Council chief executive Katherine Rich said that the debate was due to evidence which was not available to Annette King at the time of the decision.
The Coalition of Parents of Children with Spina Bifida issues a press release stating the reasons it believes folic acid fortification should be mandatory, and disputing the claims of 'the current anti-campaign'.
Professor Murray Skeaff of the University of Otago's department of human nutrition, cites new evidence from an as-yet-unpublished study that shows there is no cancer risk associated with folic acid.  John Key comments that, while folic acid fortification may go ahead in September, it is possible it will be halted again soon thereafter.
July 14:
Kate Wilkinson, despite the new research suggesting no link between cancer and folic acid, says she maintains the hope of scrapping folic fortification, and would review the issue when meeting with Australian ministers in October.
The New Zealand Association of Bakers issues a press release stating that bakers, not consumers, will be affected by the delayed decision on folic fortification – a review may only take place in October, after fortification becomes mandatory in September, and would have a significantly negative financial impact on bakers.
The Libertariannz Party issues a press release stating that folic fortification of all bread as an example of 'Nanny State' behaviour and 'a lack of respect for individual freedom'.  Consumer health choice advocacy group Health Freedom NZ also issues a call to stop the fortification.
The Association of Bakers says it is confused by Kate Wilkinson's behaviour in first opposing folic acid fortification on the grounds of serious health concerns, and then saying that based on new research, she is satisfied that the fortification is completely safe.
It is reported that PM John Key is seeking legal advice on how to extract New Zealand from its folic acid fortification agreement with Australia, and to resolve the issue before it becomes law in September.
July 15:
Australia says that New Zealand need not abide by folic fortification if it doesn't want to.
Organics Aotearoa New Zealand issues a press release stating its opposition to folic acid fortification on the grounds that education about food and nutrition would be better than mass medication.
July 16:
The Paediatric Society of NZ comes out strongly in favour of folic acid fortification, setting out its numerous health benefits and the evidence for and against it.
Academics who were at the same conference as Murray Skeaff, say he neglected to mention salient points raised at the conference, including the fact that its members voted to oppose mandatory fortification of foods with folic acid.
July 19:
PM John Key confirms that the Government will not be requiring the mandatory addition of folic acid to bread in New Zealand, saying that there would be a deferral on the issue until 2012 so that it could be fully explored.  He also said that, while it wouldn't be mandatory, he hoped that some bakers would voluntarily add it to their bread.
Disability groups and health campaigners, some of whom have been campaigning for folic fortification for many years, expressed their anger at the decision.  Peter Gluckman, the PM's chief science advisor, also came out against the media's treatment of the issue, saying the issue had been poorly presented scientifically. Lyall Thurston, spokesman for the Coalition of Parents of Children with Spina Bifida, said the public campaign against fortification had 'been a disgrace'.  The Association of Bakers has stated that up to 50% of breads may have folic acid added to them.
The Labour Party issues a statement saying the Food Safety Minister Kate Wilkinson isn't 'up to the job', as shown by the folic acid debate.
July 20:
Lyall Thurston says that the announcement to delay a decision on folic acid fortification until 2012 was 'a sad day when commercial interests and scaremongering rule over public health', and again citing that fortification takes place in 57 countries, none of which have reported connected health issues.
The Association of Bakers welcomes the decision, saying that it will hold a Bread Summit to discuss the voluntary fortification of some bread lines.
Kate Wilkinson releases a statement saying that public submissions open on Wednesday for a 'discussion document proposing that the mandatory fortification of folic acid in bread be deferred until May 2012.
July 21:
Angered paediatricians says that the delay until 2012 will add $10 million in health costs, and cost the lives of a classroom's worth of children.