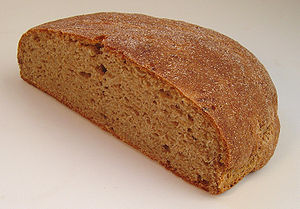 Public debate is continuing over New Zealand and Australia's plan to require bread manufacturers to fortify their products with folic acid by September of this year. The new mandatory folic acid standard is designed to reduce the incidence of neural tube defects in infants by supplementing the B vitamin intake of newly pregnant mothers.
For an overview of the topic and comments from nutrition experts with a range of views on the proposed standard, please refer to the Science Media Centre's previous alert on folic acid on our website.

Recent media reports have referred to studies that provide evidence of an increased risk of prostate and colon cancer associated with folic acid.
The Science Media Centre has spoken to a researcher recently returned from an overseas conference where the latest findings on cancer risk and folic acid intake were presented. He says that the new research is of very high quality, and provides clear evidence that has relevance to the ongoing discussion about folic acid fortification in this country.
Dr Murray Skeaff, Professor of Human Nutrition at the University of Otago comments:
"Two weeks ago, I was at a conference in Prague at which the results of an as-yet unpublished pooled analysis of all the randomised control trials of folic acid to date were revealed. This analysis, conducted by the Clinical Trials Service Unit at Oxford in the UK, combines the results from around 35,000 individuals who participated in studies of high dosage folic acid supplementation in countries around the world. Most of these trials looked at folic acid and B vitamins and the prevention of cardiovascular disease.
"The results showed that there was no significant increase or decrease in the risk of cancer among those who were taking B vitamins as opposed to those who were not. In other words, there was no change in their risk of cancer.
"These trials used high dosage folic acid, ranging from 800 micrograms to about 2500 micrograms a day. To put this in context, the proposed fortification of bread in New Zealand will provide women, who are the target group, an extra 140 micrograms per day.
"The pooled analysis involves studies mainly done in Europe and North America, from the mid 1990s to the present, and they've looked at the results and specifically at whether the results differed among countries with folic acid fortification schemes in place, and there was no difference.
"They looked at whether men and women in the trials had different risks of cancer from folic acid. They looked at whether people who had low or high folate status at the beginning of the trials had different risks of cancer. In each case, they found that folic acid and B vitamins had no effect on cancer risk.
"The results showed no evidence of increased risk for prostate cancer, and they showed no evidence of increased risk for colorectal cancer, which are the two forms of cancer for which some much smaller studies had previously found some evidence of increased risk.
"This pooled analysis looks at the totality of the scientific evidence. It's state of the art — the highest quality of analysis that there is.
"It is the best evidence we have so far, and it shows that there is no increase in cancer risk with high dose folic acid.
"So I think on the basis of the cancer risk, there is no reason the proposed fortification should not go ahead. We can be confident on the basis of these trials that there is no evidence of cancer risk."

Notes to Editors
The Science Media Centre (SMC) is an independent source of expert comment and information for journalists covering science and technology in New Zealand. Our aim is to promote accurate, bias-free reporting on science and technology by helping the media work more closely with the scientific community. The SMC is an independent centre established by the Royal Society of New Zealand with funding from the Ministry of Research, Science and Technology.
The views expressed in this Science Alert are those of the individuals and organisations indicated and do not reflect the views of the SMC or its employees. For further information about the centre, or to offer feedback, please email us at smc@sciencemediacentre.co.nz.