Professor Peter Gluckman, the founding director of the Liggins Institute and a world-leading medical researcher, was today named the Prime Minister's Chief Science Advisor.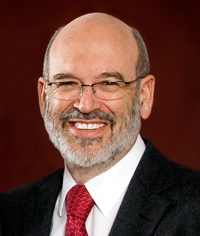 Here's the official announcement from Prime Minister John Key.
An up-to-date biography of Professor Gluckman is published on the Liggins Institute website.
You can read excerpts from Professor Gluckman's acclaimed book Mismatched here.
In 2004, Professor Gluckman was voted New Zealander of the Year by the New Zealand Herald.
The role of Chief Science Advisor:
The National Party last year revealed in its Research, Science and Technology policy paper (read the paper and a review of it by the New Zealand Association of Scientists here) that it planned to put "science at the heart of Government" by creating a new role – the Prime Minister's Chief Science Advisor.
The stated roles of the Chief Science Advisor were to include:
– providing input to ministers on science and research policy
– Guide ministers on policy options and not just on science policy issues.
– Maintain networks with scientists to keep up-to-date with the best scientific advice.
– Act as a conduit between the Government and the scientific community.
Government-appointed chief scientists in other countries:
Feedback from the scientific community (so far):
University of Auckland Vice-Chancellor, Professor Stuart McCutcheon: "The establishment of this new office demonstrates government recognition of the importance of science in New Zealand's future, Professor Gluckman's appointment to the role reflects his distinguished research career and contributions to the New Zealand scientific community."
AgResearch's Chief Executive, Dr Andrew West: "This is an important step in the reinvigoration of science within New Zealand's culture from being nice-to-have to being essential.  The Prime Minister's message in this appointment is that scientific contribution must once again be a significant component of New Zealand's well-being and prosperity.
"I believe the appointment of Professor Gluckman is inspirational given his unwavering commitment to New Zealand and his reputation as one of the best scientists in the world.  He has a lot of challenging work ahead of him to rehabilitate science within New Zealand and I, and many others, will do all we can to assist.  The appointment of the Chief Science Advisor to the Prime Minister is partly in reflection of a ground-up scientific movement expressed in the formation of the National Science Panel.  That Panel should take great credit for, and heart from, this success.  The Panel has been wonderful for New Zealand science."