John Nixon, an engineer and chief executive of Auckland-based Optical Network Engineering, gives a telecommunications expert's view on Australia's A$43 billion national broadband network roll-out plans.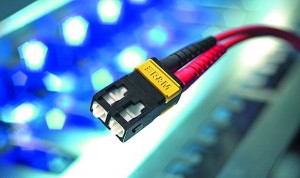 Having grown up in Sydney and having observed the completion of the massive Snowy Mountains Scheme (Hydro power and irrigation), I am hugely impressed that this Australian National Fibre Network exceeds even the Snowy's cost in actualised value. It's Australia's biggest ever infrastructure project.
I'm sure it's the right thing to do in the cirumstances.
There will be plenty of work for the Telstras and others who can bid for the many and multiple tenders that will emerge.
But the fibre network will be like the road network, available to all – bikes, cars, trucks, buses, with people making use of the roadway for their personal use, for their business, for planned profit-making with the offering of their products and services.
I'm not a "left-winger" at all, but these fibre networks are SO important for each country and for the world, I do believe that this approach is the right one, at least in Australia's circumstances.
So how can "we", those who are involved in cabling, networking, systems management and so on, get involved with this (and also New Zealand's smaller but similar) project?
We all have specific areas of experience and expertise in the cable, LAN, professional fibre transport areas.
I intend to concentrate on my personal area of expertise in FTTX, that is transport of multicast television over fibre with 1550 nanometre RF Overlay technology.
Just about every developed country has "Free to Air" and "Pay" TV, the latter often distributed via satellite.
There is a real challenge to transmit "L-band" or SAT-IF satellite signals in their original QPSK (Quadrature Phase Shift Keying) format over fibre to the home (FTTH).
This is further complicated by the need to have the subscriber "switch" remotely between two polarities (and in some cases, two separate satellites, each with two polarities) over a FTTH network.
Since my visit to Germany last year, I have been working with BKtel GMBH on a leading-edge solution for transporting transparently Satellite IF (L-band) QPSK streams over FTTH networks, providing subscriber remore switching of polarities and satellites at the STB (set top box) end.
IPTV will gradually be offered over the data link wavelengths, but this will not replace the relatively inexpensive option of RF Overlay for multicast free-to-air and current subscription-based satellite services.
More commentary from Australian FTTH News.