The SMC Media Tracker survey for November shows stories referencing the 12 keywords we track each month were up in volume overall – from 2293 to 2536.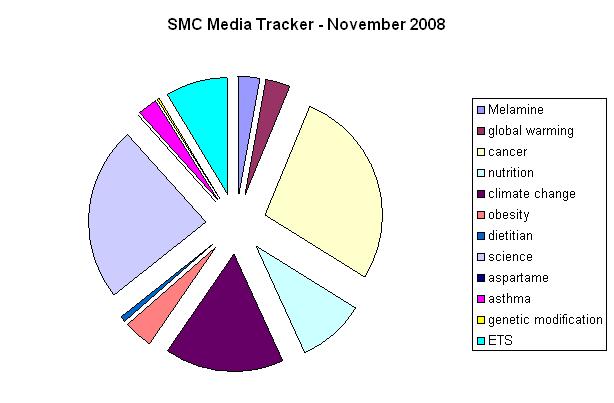 Key trends:
– The number of stories referencing the emissions trading scheme jumped 41 per cent, while the number of stories referencing climate change jumped 25 per cent. The higher volumes point to the increased scrutiny of the ETS and discussion of climate change following the November 8 election result. National has pledged to review the ETS, which has generated widespread discussion, while ACT leader Rodney Hide's stance on climate change has attracted a lot of media attention as Hide moves into a ministerial position outside of cabinet.
– There was a 31 per cent drop in the number of stories referencing melamine, as coverage of the Chinese tainted milk powder scandal tailed off.
– References to "science" itself increased 11 per cent as discussion of National's proposed policies around the R&D tax changes and potential job losses at AgResearch saw more science mentions, particularly in columns and opinion pieces.
– Stories referencing nutrition, dieting and obesity were more common in the newspapers in November, pointing to the publishing of a series of research papers that received wide coverage in New Zealand.
The SMC Media Tracker counts by keyword, stories published in over 60 New Zealand daily and weekly newspapers, community papers and trade magazines.