Last year, during the height of the Covid-19 pandemic, a remarkable collaboration emerged between cartoonist Toby Morris and microbiologist Dr Siouxsie Wiles.
Their work together highlighted the value of clear, accessible and creative science communication. In collaboration with the Science Media Centre, The Spinoff is holding a workshop for illustrators and researchers alike. Led by Toby and Siouxsie, Drawing Science will explore new ways of working together, and provide hands-on experience in communicating challenging ideas visually.
Here are the 30 successful candidates out of more than 350 applications.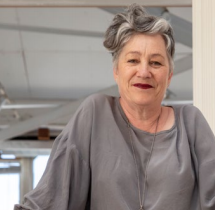 ADELE JACKSON
Adele Jackson is a Ngāti Raukawa/Pākehā woman from Wellington. She's an illustrator working out of the attic in a historic building on Cuba St with a collection of other lovely creative folk. Adele mostly works within educational publishing, with the occasional foray into comics and picture books. She is interested in using her skills to positively lift outcomes for NZ women within the areas of women's health science, climate change and the COVID 19 vaccine uptake.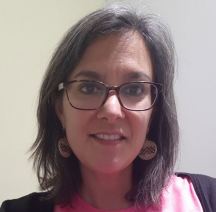 AMBER KRELEGER
Kia ora. Ko Amber tōku ingoa. I was born, raised and trained in The Netherlands and Aotearoa has been my home since 2010. I am a Senior Groundwater Scientist at Environment Canterbury Regional Council. Groundwater is a hidden but important freshwater resource. Recently, I started an initiative with fellow scientists to make groundwater visible and intriguing to a wider audience. The Drawing Science workshop is a great opportunity to learn how we can support our message with effective designs.
BELLA DUNCAN
I'm Bella Duncan, a postdoctoral fellow in the Antarctic Research Centre, Victoria University of Wellington. My research uses molecular fossils to build up a picture OF the climate of Antarctica in the past. I live in Wairarapa, where I'm kept busy running after my two young boys. and I love to cook and get out in our vege garden.
CARMEN TIMU-PARATA
Ko Takitimu tōku waka, ko Ngāti Kahungunu tōku iwi, ko Kahuranaki tōku marae, ko Carmen Timu-Parata tōku ingoa, tēnā koutou katoa. Nga mihi nui ki a koutou. I work for New Zealand Breastfeeding Alliance as a Māori advisor. I also work for the Department of Public Health | Te Tari Hauora Tūmatanui University of Otago, Wellington as a research fellow. My interests are Breastfeeding in Māori communities and Māori-led Covid-19 research.
CATRIONA MURRAY
Kia ora, I'm Catriona Murray (she/her). I am studying for a Masters in Public Health at the University of Otago in Wellington. I previously worked as a doctor at Family Planning and am now training in Public Health. I'm passionate about Sexual and Reproductive health, equity and empowering people. I enjoy walking, cycling and love spending time with my whānau.
CILÉIN KEARNS
Ciléin is a doctor and medical illustrator who is passionate about opening up medicine with art. He creates under the moniker 'artibiotics' exploring the worlds of health, disease, and care. In his current role he is applying these skills to investigate potential clinical roles for comics in healthcare.
CLEMENCY MONTELLE
Clemency Montelle is a mathematician and loves reading historical scientific texts in ancient languages and figuring out what they mean. To this end, she is fascinated by mathematics as a human activity and the many ways in which humans, present and past, have engaged in the mathematical sciences. Her life's mission is to promote this diversity, and to shift the widespread perceptions out there about mathematics as dull and boring to a subject which is colourful and captivating.
DAVID CARMEL
Dr. David Carmel is a Senior Lecturer in Psychology at Victoria University of Wellington. He is a cognitive neuroscientist who studies consciousness in the human brain, using behavioural, physiological, and brain stimulation methods.
GAVIN MOULDEY
I ran away from home once, with some paper and a tin box of crayons and sat next to a goat in long grass, drawing silly pictures. Then I went home to show mum, because what's a silly picture without an audience? I've been showing people my drawings ever since, in books, card games (Game Of Awesome), on screens and occasionally big walls.
HELEN FITT
I am a social scientist working on social and cultural issues associated with transport. I'm particularly excited to be embarking on a project exploring the mobility of social housing tenants, and it's this project I'm looking forward to working on at the Drawing Science event. I am currently a postdoctoral fellow at Lincoln University–a position which I love and feel enormously privileged to be in!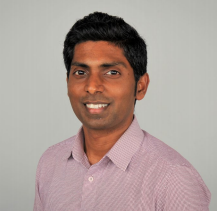 HEMAKUMAR DEVAN
Dr Devan is a Research Fellow at the School of Physiotherapy, University of Otago and a Pain Management Physiotherapist at the Capital & Coast District Health Board (CCDHB), Wellington Hospital. He currently holds a Health Delivery Career Development Award from Health Research Council (HRC) of New Zealand. His primary research interest is to foster self-management support to empower people with chronic pain and their whānau. He is a passionate science communicator often presents his work in pain conferences, blogs and in social media (@HemDevan).
ISOBEL TE AHO-WHITE
Ko Ngāti Kahungunu ki te Wairoa rāua ko Kāi Tahu ōku ngā iwi, ko Ngāti Pākehā ki England, Wales and Denmark, No te Whanganui-a-tara au. I am a freelance artist and illustrator working in Wellington, New Zealand, and hold a bachelor's degree (hons) in graphic design majoring in illustration from Massey University. Though I have a diverse range of styles, most of my illustration-work balances representation with kowhaiwhai and is inspired by themes such as mana wahine (women's rights and the sacred feminine) kaitiakitanga (guardianship) and rongoā (healing).
JODI SALINSKY
Jodi is a veterinarian and educator who has worked in various animal health, welfare and communication capacities with government departments, zoos, academic institutions and welfare organisations in NZ, the Cook Islands and the USA. She has a Bachelor of Arts in theatre and blending the performing arts and sciences is a space she has worked in over the last 25 years. She is particularly interested in the welfare of wildlife used in animal research, passionate about the topic of openness in animal research and is currently the Animal Welfare Officer at the University of Auckland.
JUDITH CARNABY
I am the lead illustrator and a senior information designer at Gusto design agency in Te Whanganui-a-Tara, Wellington. I specialise in transforming complex, dry or challenging information into content that is visually engaging and memorable. Alongside my illustration work I teach and write about illustration, have a  little toddler, and go for a ride on my bike whenever possible.
JULIE BÉNARD
I am a designer from France who studied at Estienne art school in Paris. I see Graphic Design as Art with a tangible purpose. Many of my free (cr)afternoons are spent experimenting with screen-printing, film photography and watercolours, to name but a few.
KIM ANDERSON
Nō Ngāti Maniapoto ahau. Kei Tāmaki Makaurau taku kāinga. Tēnā koutou, I'm Kim Anderson, an illustrator, podcaster and communications professional. A curious nerd about most things, I'm a particular fan of visual communication, books and history.
KWOK YI LEE
Kwok Yi Lee is an Auckland/Wellington-based illustrator and designer with an aim to integrate both practices to create engaging narratives. As a result, much of his inspiration comes from finding and building stories from real life, with the aim of fleshing out the surreal in reality. Outside of his practice, he loves animated films, has a weakness for Golden Age of Mystery-type crime drama, and is proficient at singing out-of-tune.
LAUREN VARGO
My name is Lauren, and my research focuses on measuring how New Zealand glaciers are changing and investigating what drives those changes (spoiler, it's usually climate change but not always)! In addition to research, I'm working to establish a program that will take teen girls on expeditions in the New Zealand mountains. I enjoy exploring the wild outdoor areas around Wellington, and keeping a stash of teas and chocolate in my desk.
MARC CONACO
Marc Conaco is a queer Bisaya graphic designer, illustrator, zine maker and amateur farmer currently based in Tāmaki Makaurau who's on an ongoing journey of decolonisation and indigenisation. An important part of his practice is rediscovering the rich pre-colonial culture and heritage of his Bisaya ancestors – a crucial part of his identity that was not taught by the white supremacist American imperialist education of post-colonial Philippines.
MARGARET STANLEY
Associate Professor Margaret Stanley is an ecologist at the University of Auckland working primarily on urban ecology and invasive species. She works with community partners and other stakeholders to improve biodiversity outcomes and connect people and nature.
MORGANE MERIEN
Morgane is a budding entomologist and a PhD student at the University of Auckland researching stick insect camouflage and colour. She is a keen science communicator and is passionate about outreach, especially with children.
PEPPER RACCOON
Pepper Raccoon is a digital and ink illustrator based in Wellington, New Zealand. She creates original artwork, as well as merch and commission designs for commercial and private clients. Her work is very focused on the natural world, processes of death and rebirth, and she has done many live graphic facilitations and graphic communication designs for science organisations like Manaaki Whenua and Massey University.
RENÉE JACOBI
Renée Jacobi is an illustrator and animator based in Tāmaki Makaurau. Her work aims to communicate complicated and sometimes sensitive topics in a clear, light and fun manner. To achieve this she uses bright colours, bold shapes and cute characters.
RUBY ASH
Kia ora! I am a Wellington creative who uses illustration and design to communicate, engage and educate, across digital and physical spaces. I relish the hands on creative process, and love collaborating with people in other fields.
SARAH WILKINS
I am a Wellington based illustrator working in the publishing and design sectors. I have a diploma in Visual Communication Design and a Master in Science in Society. I'm interested in the visual communication of science and am excited about the potential it holds to stimulate public awareness of the science issues we face today.
SEREANA NAEPI
Dr Sereana Naepi's work uses multiple approaches to explore how universities and wider research sectors can become places that embrace all learners, esteem all knowledges and serve all communities. She draws on qualitative and quantitative methods to challenge the very basis of how we construct knowledge and how this shapes universities and our research sectors. The values of relationship and service are foundational to her research approach.
SIMONE GIOVANARDI
Hello, I'm Simone, from Italy, an illustrator with an interest in drawing all sorts of things, extinct, extant and imaginary. I am also a PhD student interested in the morphological evolution of fossil penguins.
TRISH FRASER
Dr Trish Fraser is a senior soil scientist at Plant & Food Research, Lincoln. She manages a team of eight who have interests in understanding soils, the services they provide and their resilience to use. The team seeks to find smart solutions to handle the potential impacts of future climate change on soils and to investigate how different farm management practices interact with soil processes to influence issues such as nitrate leaching and gaseous emissions. These issues are important to understand as they can have important economic and environmental impacts and can also influence onfarm plant productivity.
WAIKAREMOANA WAITOKI
Senior Lecturer, Faculty of Māori and Indigenous Studies. MAURIORA Toko is an approach developed during COVID-19 that offers a pathway to flourishing and wellbeing (mauri tau). Using eight interrelated Māori cultural concepts, users are taught to manage situations that can cause distress for them and their whānau.
YASMINE EL ORFI
I am a freelance designer and illustrator, and a member of the League of Live Illustrators. Half Bedouin Arab, half Pākehā, I've always lived in between two worlds so using drawing to communicate complex ideas makes sense. As well as drawing I am also learning te reo Māori.
Drawing Science takes place on Saturday 12 June 2021.