Last November's magnitude 7.8 Kaikōura earthquake triggered a series of major slow-slip events (silent earthquakes) beneath the east coast of the North Island, new research from GNS Science confirms.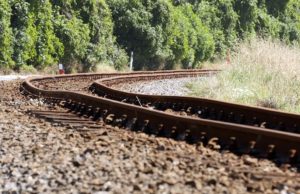 Published today in Nature Geoscience, the study used GeoNet's network of GPS instruments to follow the slow-slip series, which in some areas are still continuing to move.
The GeoNet GPS network enabled NZ researchers to first observe the phenomenon of slow-slip earthquakes under the seafloor east of Gisborne in 2002. Rather than the sudden movement in an earthquake, these slow-slip events can take weeks or months to occur.
Following the November quake, a slow-slip event was triggered off the Hawke's Bay and Gisborne coasts, plus other events were triggered off the Kāpiti coast and under Marlborough: the Kāpiti and Marlborough events are still continuing to move, though they have slowed substantially.
GNS Science's Dr Laura Wallace said the Kaikōura event was "probably the clearest example worldwide of large-scale slow slip being triggered over long distances by seismic waves from a large earthquake".
"One of the most intriguing factors is that the quake triggered slow-slip off the Gisborne coast, up to 600km away from its epicentre in North Canterbury."
The east coast slow-slip event was also responsible for sparking a series of earthquakes in the area, the largest being a magnitude 6.0 on November 22, 2016.
The study was covered by local media, including:
NZ Herald: Explained: 'Silent' quakes in Kaikoura's wake
Stuff.co.nz: Kaikōura an example of how large quakes trigger slow-slip events at a distance
Newshub: Kaikoura quake triggered Hawke's Bay slow slips – study
Gisborne Herald: Size of slip surprises scientists  
Radio NZ: Kaikōura quake triggered massive 'slow slips' up to 600km away
Radio NZ: 'Slow slip' earthquakes explained