The French capital is styling itself as a leader in modern ways to fight climate change and become more resilient. NZ Herald science reporter Jamie Morton looks at what Auckland can learn from Paris.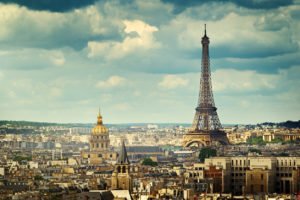 Following a trip to the City of Lights, hosted by the French government, the series highlighted some of the developments in Paris – like the eco-district Clichy-Batignolles – and asked experts whether Auckland could follow suit.
International rankings put Paris at the forefront of the green building revolution, with strong regulations that aim to improve energy performance of buildings. And while there were excellent examples of green buildings in Auckland, there were still thousands of commercial buildings, and hundreds of thousands of homes, that had no energy performance ratings.
Auckland Council's chief sustainability officer John Mauro said the city struggled with a historic underinvestment in infrastructure, which now meant pressures on everything from water quality to community cohesion.
One obvious pressure is transport, and while Paris Mayor Anne Hidalgo wages a "war on cars", Auckland Transport aims to boost the number of people catching buses and trains and those getting on their bikes.
University of Auckland's Professor Alistair Woodward said there was huge potential for more cycling in Auckland, but it would mean a shift in mindset from the traditional urban planning that gave priority to high speed roads for cars.
The series' final instalment considered how to keep greenery among the urban jungle. University of Auckland's Dr Margaret Stanley said the city's growth was putting greenery under pressure, and vegetation corridors that helped plants and animals move about the landscape were being lost.
Planting berms, the edges of playing fields and playgrounds, and rail corridors were all ways to boost biodiversity, carbon sequestration plus our own physical and mental health, she said.
The four-part series has run on the NZ Herald this week:
Part One: Making Auckland green again
Part Two: Building greener
Part Three: Moving greener
Part Four: Boosting our greenery