A community-led conservation project – supported by Fairfax Media's The Nelson Mail – aims to significantly reduce German and common wasps in the Nelson-Tasman region this summer.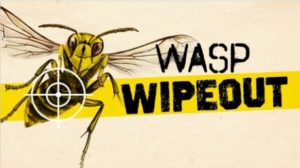 Stuff launched the campaign with an interactive feature – Wasp Wipeout – covering the history of wasps in New Zealand, current control regimes in the region and the plan to crowdfund to support and expand control.
Victoria University of Wellington insect ecologist Professor Phil Lester told stuff.co.nz that wasps contributed to the decline of native species and the degradation of the environment.
"It seems likely that these wasps are causing a much-reduced abundance of our native flora and native fauna. There's a bunch of us that suspect that wasps are driving things like the forest ringlet butterfly to extinction."
A selection of some of the Wasp Wipeout stories and coverage:
Stuff.co.nz: Wasp Wipeout (interactive feature)
Stuff.co.nz: Wasp Wipeout: Frequently asked questions
Nelson Mail: Meet Gunter and Carrie, the German and common wasps
Radio NZ: Up to 40 wasp nests per hectare in Nelson, ecologist says