A new report from the New Zealand Initiative – the first of three – suggests recreational fishers might face greater restrictions unless fisheries are better managed.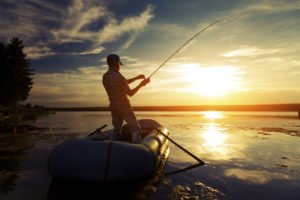 Report author Dr Randall Bess said with a growing population, the relaxed fishing rights Kiwis currently enjoy might not be sustainable in the future.
More information about the report is available at scimex.org.
The report has been covered by local media, including:
Newshub: Taking stock: The place of recreational fishing
Stuff.co.nz: Recreational fishing facing further restrictions as fish stocks diminish
TVNZ: 'Underlying problem of complacency' towards recreational fishers potential threat to fish stocks – study
Newstalk ZB: Recreational fishing under dire threat
Newshub: Population growth 'doesn't look good for future of fishing'
Radio NZ: Recreational fishers 'part of the problem' says report