Researchers at the University of Auckland have found a vaccine used to protect Kiwis against Meningococcal B also provides some protection against gonorrhoea.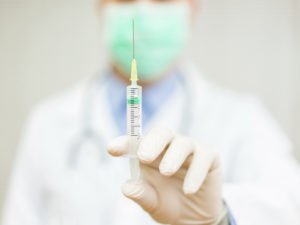 Lead researcher Dr Helen Petousis-Harris presented the findings at a conference in England over the weekend. Though gonorrhoea is a major public health challenge, there has been little progress in developing a vaccine.
However, researchers noted that after the Meningococcal B vaccine programmes began in Cuba and New Zealand, rates of gonorrhoea declined. Investigating further, they found that people who had received the Meningococcal B vaccine about 10 years ago were 30 per cent less likely to be diagnosed with gonorrhoea compared to those who were unvaccinated.
The announcement was covered widely in local media:
Radio NZ: Promising research for possible gonorrhoea vaccine
Newshub: Gonorrhoea vaccine on cusp of being a reality
NZ Herald: NZ meningococcal vaccine linked to lower rates of gonorrhoea
Stuff.co.nz: Meningococcal B vaccine given to Kiwis also protects some against gonorrhoea
Otago Daily Times: Meningococcal vaccine linked to lower STD rate
TVNZ: Kiwis develop vaccine for common STD
Newstalk ZB: 'Exciting discovery' for gonorrhoea vaccine