Following the United States FDA banning some antibacterial products, like handsoaps, because they contain an environmentally-damaging ingredient – the debate has reignited about whether New Zealand should follow suit.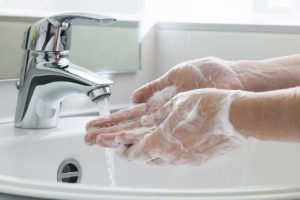 Triclosan – a product in many types of antibacterial soaps, children's toys and toothpaste – has been found to have detrimental effects in the environment, where it winds up after being washed down drains.
Last month, New Zealand's Environmental Protection Authority (EPA) accepted an application to consider grounds for reassessing triclosan.
The Science Media Centre asked toxicologists Dr Sally Graw and Dr Louis Tremblay to answer some background questions about triclosan.
Coverage in NZ media has included:
Radio NZ: NZ should ban antibacterial handwashes too – toxicologist
Otago Daily Times: US ban on antibacterial products finds support
Newshub: Calls for ban on antibacterial ingredient
Newstalk ZB: Cosmetic companies cautiously back ban on antibacterial soap
Stuff.co.nz: NZ scientists call for ban on triclosan after US rules it's harmful to health