The Government has announced planned legislation that will move responsibility for water fluoridation from local councils to District Health Boards.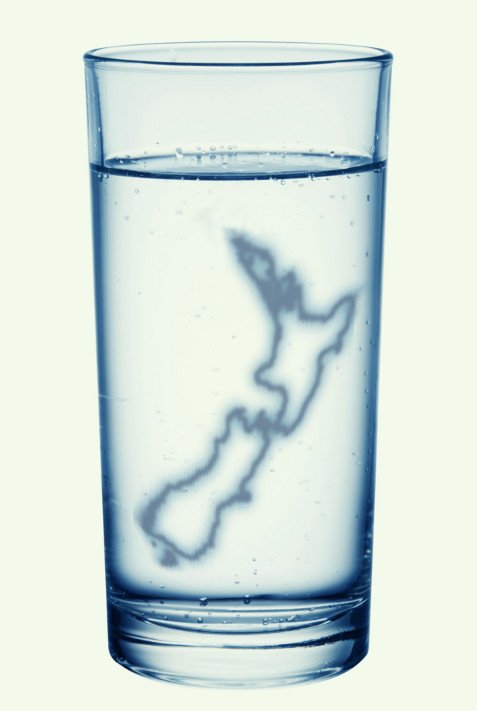 The decision comes after numerous local councils have grappled with decisions over water fluoridation, balancing expert advice and lobbying from anti-fluoridation campaigners. Previous SMC coverage of fluoride and council decisions can be found here.
"Moving the decision-making process from local councils to DHBs is recognition that water fluoridation is a health-related issue," says Associate Health Minister Peter Dunne.
"Deciding which water supplies should be fluoridated aligns closely to DHBs' current responsibilities and expertise. It makes sense for DHBs to make fluoridation decisions for their communities based on local health priorities and by assessing health-related evidence."
A Bill is expected to be introduced to Parliament later this year. Members of the public and organisations will have an opportunity to make submissions to the Health Select Committee as it considers the Bill.
Numerous newspaper editorials around the country have generally  supported the decision, including:
Otago Daily Times, Southland Times, Bay of Plenty Times, Rotorua Daily Post , Press, New Zealand Herald  & Dominion Post
Updated coverage:
SunLive: DHBs could decide water fluoridation
MSN NZ news: Fluoridation battle isn't over, PHA says
Otago Daily Times: Concerns over cost of adding fluoride
Whakatane Beacon: Fluoride debate not yet over
Nelson Mail: Fluoridation move leaves bad taste for TDC
Press: Canterbury water could be fluoridated by 2018
Southland Times: Southland and Gore districts face possible water fluoridation
Stuff.co.nz: Health boards to handle water fluoridation
Hawke's Bay Today: Fluoridation possible: DHB
Newshub: Govt praised for giving DHBs fluoride responsibility
Stuff.co.nz: What's the deal with fluoride?
MSN NZ News: More communities likely to fluoridate – DHB head
Earlier coverage of the announcement includes:
RadioLIVE: DHBs to make fluoride decision "a step in the right direction"
Rotorua Daily Post: Bill reopens fluoride debate
Otago Daily Times: DHBs to decide on fluoridation
TVNZ News: DHBs to have control over fluoride in water, not local councils
Nelson Mail: NMDHB supportive of decision to take control of water fluoridation
New Zealand Herald: Govt proposes to give District Health Boards power to decide on water fluoridation
Newshub: Govt wants DHBs to control fluoride
RadioLIVE: It's now up to DHBs to decide on fluoride in water
Yahoo NZ News: The government s fluoride decision
NZ Newswire: Stoushes over fluoride in water
NZ Newswire: Fluoride decisions to be shifted to DHBs
Stuff.co.nz: Water fluoridation: DHBs to take control from councils under Govt proposal
RNZ: DHBs could make call on fluoridating water
Otago Daily Times: Mayor praises Govt's DHB fluoride plan