Ministers are now deep into negotiations at the UN climate conference in Paris, working to reach an agreed document by the weekend.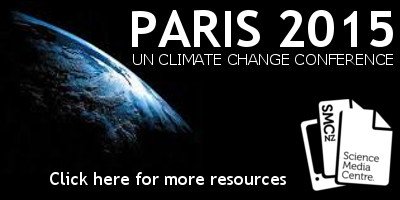 The New Zealand Herald's Jamie Morton and RNZ's Chris Bramwell, both reporting from Paris, have covered the latest developments.
New Zealand Herald: Optimism for climate accord
RNZ: Climate change talks get serious
RNZ: France accused of rushing climate deal
New Zealand coverage has also focused on a new report, the 2015 Climate Change Performance Index which dropped New Zealand's ranking on climate action from 35th to a 42nd out of 58 this year.
New Zealand Herald: NZ slammed again over climate action
TVNZ News: New Zealand shamed in latest table of climate change offenders
3 News: New Zealand ranking on climate change action dips
TVNZ News:New Zealand rated 'poor' in climate change report, ranked just above China
NZ City News: NZ ranking on climate change action dips
Other COP21 news:
Continuing the 'Climate of Hope' Q&A series for the New Zealand Herald, Jamie Morton interviews Professor Euan Mason, from Canterbury University's New Zealand School of Forestry.
Green MP Juile Anne Genter has a written an op-ed for the New Zealand Herald asking ' Will NZ step up at climate talks?
Element Magazine talks to the New Zealand Youth Delegation in Paris and Vernon Rive covers the issue of fossil fuel subsides in the pages of Idealog.