Paul Gorman, science editor at The Press, visited Japan on an Asia New Zealand Foundation and Foreign Press Center of Japan fellowship. In his follow-up opinion article, he compares earthquakes in Japan and New Zealand and looks at how the Japanese use science to minimise their impact.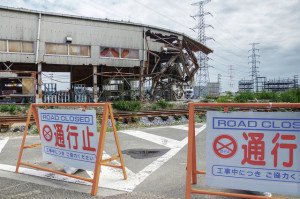 An excerpt (read in full here):
The repeating two- notes up, one-note down xylophone jingle calls out in the dark but it doesn't register. The iPad sounds again. This time I'm vaguely aware of the sound and am starting to become conscious when it rings for the third time.
I fumble for my glasses and paddle with my hand to find the device. It goes a fourth time.
"Earthquake is coming!" all four messages on the screen read. "Intensity: 2," is the warning. "In 0 seconds," the last one says.
I scroll up to find the first alarm which I slept through. At that stage it was 28 seconds away.
I am using Yurekuru, one of the earthquake early- warning apps which millions of Japanese have downloaded to give them seconds, sometimes tens of seconds, or a minute's notice of an approaching quake.
As I'm already back in Christchurch, this warning of a magnitude 5.5 tremor off the east coast of Japan early one morning is of little relevance to me. But it would have been for people living in northeastern parts of the island of Honshu.