Two new studies from Australian and New Zealand authors have shed light on the travels of the first Polynesian settlers of New Zealand.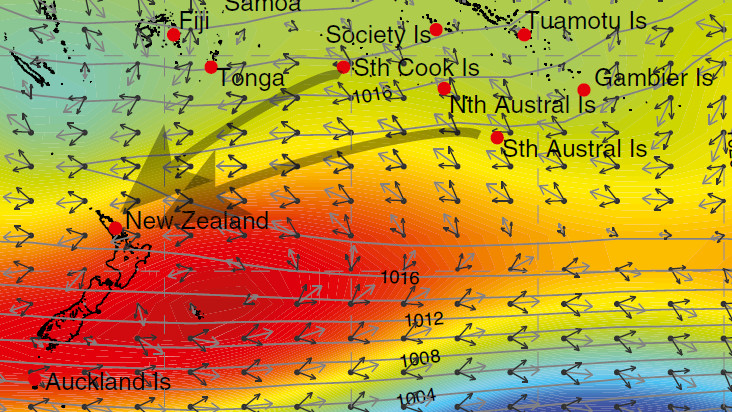 Computer modelling of historical wind patterns, published in PNAS, suggest that the prevailing Pacific winds in during 1100-1300 AD would have been very favourable to Polynesian settlers travelling to Easter Island and New Zealand at different times.
A second paper published in PNAS details the archaeological examination of a Polynesian canoe discovered on a western New Zealand beach. The University of Auckland authors found a carved sea turtle design on the side of the canoe, rare in Maori art, and evidence of repairs and re-use, suggesting it was used for voyaging around the Pacific.
Taken in tandem, the research papers have been covered by several media outlets. Examples include:
Stuff.co.nz: 600-year-old waka surprises researchers
3 News: Favourable winds helped Maori reach NZ shores study
Live Science: Sophisticated 600-Year-Old Canoe Discovered in New Zealand
Science News: Unusual climate gave Polynesian explorers a boost
Business Insider: Polynesia Canoes Reached New Zealand With A Little Help From Climate Change
ABC Science: Winds favoured Polynesian migration
MSN NZ News: Wind patterns helped Maori sailors: study
Radio New Zealand: Climate change helped migration: study