Antibiotic resistance and 3D printing — and the scientists who study them — garnered prime-time screen time on the latest episodes of TV3's current affairs show 3rd Degree.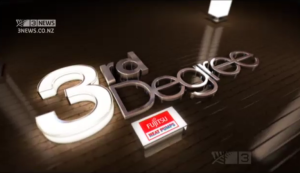 Last night's segment on antibiotic resistance looked at the growing threat to our supply of antibiotic drugs, prescribing guidelines and the search for new antimicrobial agents in fungi and bacteriophages.
Paula Penfold spoke to scientists Siouxsie Wiles and Mark Thomas at the University of Auckland, Don Mackie at the Ministry of Health, Bevan Weir at Landcare Research, and Heather Hendrickson at Massey University.
NB: Siouxsie Wiles is aiming to win an AMP People's Choice Scholarship so she can look for new drugs to kill antibiotic-resistant superbugs and Mark Thomas will also be giving a public talk on superbugs in Wellington in November.
The previous episode's feature on 3D printing explored how the technology is transforming manufacturing, education and medical fields to create objects out of plastic, metal and even biological materials like cell cultures.
Samantha Hayes interviewed Michelle Dickinson at the University of Auckland, Johan Potgieter at Massey University, Warwick Downing of TiDA, Tim Woodfield at the University of Otago, and Luiz Bertassoni at the University of Sydney.
Watch the video: Bacteria becoming 'more resistant'
Watch the video: Pushing 3D printing to new boundaries