Victoria University is taking applications for its new science communications course as AUT gears up to offer the country's first data journalism course to trainee journalists.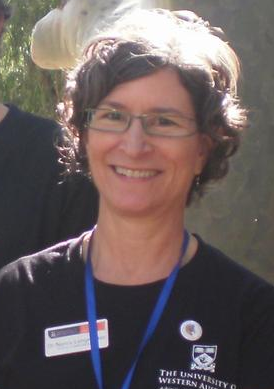 The University of Otago's Centre for Science Communication will also see an influx of new talent with experience science communications expert Professor Nancy Longnecker joining the centre. Prof. Longnecker currently runs the Science Communications Programme at the University of Western Australia in Perth.
Additional new hires at the Centre include Dr Fabien Medvecky and Associate Professor Jesse Bering.
Experienced science communicators Dr Rebecca Priestley and Dr Rhian Salmon will cover the theory and practice of science communication in their new course SCIE311, which runs from July 15 – October 17 at Victoria University, Wellington.
The course features lectures, workshops, tutorials and requires attendees to two substantive pieces of science communication. The Science Communication paper adds to several others Victoria is offering that allow scientists to up-skill in science communication, the history of science and contemporary issues in science and society.
Meanwhile, third year Bachelor of Communications Studies students at AUT University will next year be able to take a paper in data journalism. Newsrooms are increasingly scrutinizing sets of data to yield stories and display interactive infographics. But skills in this space have been thin on the ground. The AUT course will arm trainees with statistical techniques of data analysis, interrogating, filtering and interpreting data, said AUT lecturer Allan Lee.
"Students will also learn how to use visualization tools and how to tell visually rich stories online.
The paper will be offered at Year 3 on AUT's Bachelor of Communication Studies programme.
More information about Victoria University's Science Communication course can be found here.