The Washington Post's Joel Achenbach examines how the current US Government is affecting innovation and science in the States (via Stuff.co.nz).
An excerpt (read in full here):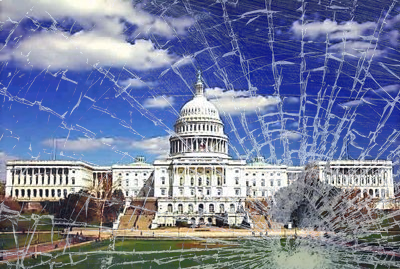 US shutdown stifling innovation
Much of the US government's sprawling scientific and technological machinery has been turned off and sick people hoping to join clinical trials are being turned away.
Researchers and engineers have been left fearing a prolonged government shutdown could imperil their projects and create lasting harm to US innovation.
Nearly three-fourths of National Institutes of Health employees have been furloughed. Patients already enrolled in NIH clinical trials would continue to receive care.
If the shutdown continued, it could affect about 200 people per week who, under normal circumstances, would be admitted to new trials, said John Burklow, an NIH spokesman.
About 30 of those new patients would be children, and about 10 would be children with cancer, he said.
"Everyone feels absolutely awful. It's antithetical to our mission and why we're all here. Even if it's a delay," Burklow said.
"If you have a child who needs help, even if you're told, 'well, we can't help you today,' it just creates anxiety and frustration, I'm sure."
Skeleton crews were monitoring NIH laboratory experiments and caring for research animals.
"They'll make sure that the cells in the Petri dishes don't die," said Michelle Bennett, deputy scientific director for the National Heart, Lung, and Blood Institute.
Like most people at the NIH campus, she has been furloughed.
"It's kind of weird. I think we were hoping it wouldn't happen, but we've been preparing."