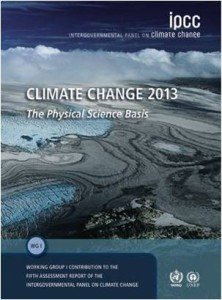 Six years on from the last major climate report, the global community of climate scientists are gearing up to release its successor.
The first section of the Intergovernmental Panel on Climate Change (IPCC)'s follow-on report (AR5) is due out in Stockholm at the end of this month (27 Sept 8 pm NZT).
The IPCC's working group 1 report evaluates the physical science behind climate change, drawing together the best current understanding of temperature increases, sea level rise, extreme weather events, climate sensitivity, ocean acidification, ice loss and other topics. This mammoth undertaking relies on contributions from 259 authors across 39 countries.
In this SMC media background briefing, New Zealand scientists involved in the report's creation sit down with journalists to answer questions about the IPCC process, explain what has changed since the last report, and what topics will be covered this time around.

SPEAKERS
WATCH A RECORDING OF THE BRIEFING


You can listen back to the full presentation and view speakers' slides. Click the icon and the viewer will launch in a new window.