A new study of the 'superbug' known as MRSA (methicillin-resistant Staphylococcus aureus), shows infection rates in New Zealand are increasing both in hospitals and in the wider community.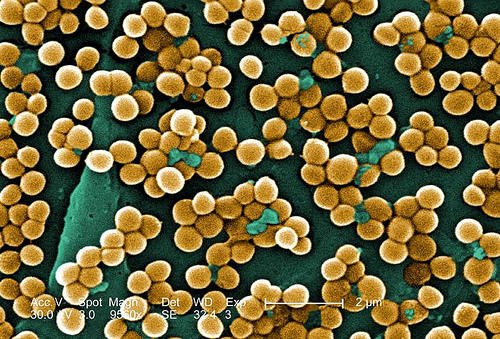 The research found that between 2005 and 2011 the rate of MRSA infections across the population more than doubled from 8.6 to 18 per 100,000 people.
The study, based on data collected by ESR,  was published last week in the journal PLOS ONE.
The research also identified was  an increase in MRSA infections in the wider community (as opposed to infections acquired while in hospital). The authors suggest that the increases in these community acquired MRSA infections could be linked to skin and soft tissue infections which are also increasing.
Despite this, lead researcher and ESR Clinical Microbiologist, Dr Deborah Williamson said that for clinicians and patients it's encouraging that the rates remain comparatively low by international standards.
"The data is very helpful in highlighting the groups affected by MRSA," she said, "and it also provides valuable information for health care providers on the circulating strains.
"As a country we should be encouraged that we have the capacity to do this type of surveillance so well."
More information on the research can be found in an ESR media release.
Media coverage of the report includes:
Radio NZ: Cases of superbug infections rise
NZ Herald: Superbug spreads further in community
TV3 News:  Superbug hits home, not hospitals