This morning on Radio New Zealand Morning Report scientists and politicians discussed science funding in New Zealand the and difficulties faced by researchers trying to secure grants.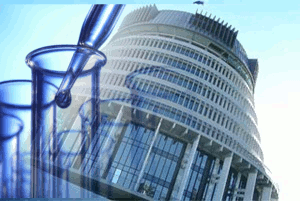 Health Research Council chief executive Robin Olds and chairperson of the Marsden Fund, Prof Juliet Gerrard, explained the country's current funding situation highlighting a lack of research funding.
Dr John Pickering of University of Otago, Christchurch (and blogger on Sciblogs.co.nz), Dr David Baddeley from the University of Auckland and Dr Mark Green from University of Melbourne also discussed the challenges researchers face in securing funding in New Zealand.
Finally, Minister of Science and Innovation, Hon Steven Joyce, defended the current funding situation in light of the criticisms raised by the scientists and funding bodies.
You can listen to the full audio from the segment below.
Dr Pickering also spoke again later on Morning Report in reply to Steven Joyce's comment.