The Science Media Centre is looking for a summer intern / volunteer to lend a hand with day-to-day operations of the centre. The successful candidate will join a fast-paced, savvy editorial team finding unexpected angles on science stories for the media and tracking down experts who can offer an evidence-based steer on breaking news and controversial topics.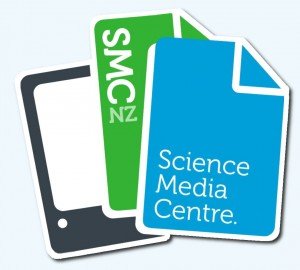 You'll need to be:
a confident, skilled and snappy writer;
interested in science, environment, health, tech, ag and other research-driven topics;
solidly-skilled in website content management;
reliable and highly self-motivated;
available to help out in our central Wellington office for a minimum of 15 hours a week in Jan-Feb 2013.
What is the Science Media Centre?
The Science Media Centre is an independent, publicly-funded resource centre for the media that works to promote evidence-based science and up-to-date research to help inform public debate on the major issues of the day.
The SMC works proactively with journalists to help them cover science, by connecting them with reliable sources and identifying science angles in everyday news stories. The SMC works with the scientific community to help them interact more effectively with the media and ensure that their voices are heard on issues of national importance.
The SMC has made an impressive impact since we opened in 2008, injecting evidence-based comment into New Zealand media coverage of over 5400 new reports on hundreds of mainstream issues like:
natural disasters
climate change
obesity and diabetes
fisheries sustainability
water quality
nanotechnology
mining safety and exploration
food safety
immunisation
mobile phones and cancer
For more information, contact Dacia Herbulock at the Science Media Centre on 04 499 5476. To apply, please send an expression of interest and CV to smc@sciencemediacentre.co.nz with "SMC summer internship" in the subject line, no later than 3 Dec 2013.