Today's New Zealand Herald editorial examines the issue of science and scepticism in the wake of the recent NIWA climate record trial in the New Zealand High Court.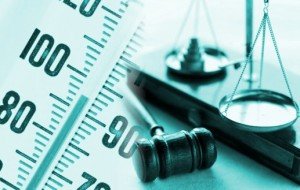 An excerpt (read in full here):
Editorial: Judge's ruling in climate case refreshing
Scathing judgment backing Niwa represents damning of sceptics' crusade.
A year ago, James Hansen, one of the world's top climate scientists, conceded that climate sceptics were winning the argument with the public over global warming. This, he said, was occurring even as climate science itself was showing ever more clearly that the Earth was in increasing danger from rising temperatures.
Part of the reason for this outcome is the professional communications approach employed by the climate sceptics. Scientists have not been able to compete with this. One of the main thrusts of this strategy has been to allege that scientists have behaved without integrity or honesty. It is in this context that a recent High Court judgment has considerable importance.
The case saw a branch of the New Zealand Climate Science Coalition, a group of sceptics, seeking to have temperatures collected by the National Institute of Water and Atmospheric Research declared invalid.
It could hardly have failed more comprehensively.
Justice Geoffrey Venning ruled that the coalition had not succeeded in any of its challenges against Niwa, and said it must pay the crown research institute's costs.
The coalition alleged that the method used to collect national temperature records, which show a national warming trend of almost one degree Celsius in the past century, almost 50 per cent above the global average, had been unscientific. That had created an unrealistic and unreliable indication of climate warming, it said.
If the coalition had managed to discredit Niwa's methods, it would also have discredited the evidence for climate change, and the part played by human activities.