Prof Sir Peter Gluckman, the Prime Minister's Chief Science Advisor, charts a course for the future of New Zealand in an opinion piece in the Dominion Post.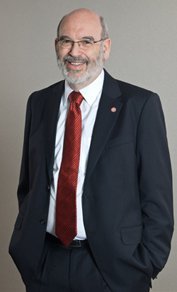 An excerpt (read in full here):
Our future: Build a smart innovation economy
Some of New Zealand's top thinkers are gathering this week to advance Sir Paul Callaghan's vision of making New Zealand "a place where talent wants to live".
The Forum, known as the Transit of Venus, coincides with an astronomical event of the same name.
Sir Peter Gluckman, chief science adviser to the Prime Minister, argues that by 2022 New Zealand must be continuing to build a small advanced economy that bases its development on science-based innovation.
We can generally agree on the New Zealand we want – a high standard of living for all, greater societal cohesion, and achievement of necessary economic growth without significant harm to our environment.
But in achieving these goals there must inevitably be trade-offs.
Sustaining 40% more people on the planet, many demanding far better standards of living, will inevitably involve more energy consumption, more food production and more resource use.
So how do we do that while protecting a planet we have increasingly come to value and see at risk?
The Transit of Venus forum was a dream of the late Sir Paul Callaghan, a man with a real vision and passion for New Zealand. He saw the resonance between the scientific origins of Cook's first visit to the South Pacific and using this year's transit to promote dialogue on the role ofscience and scholarship in shaping New Zealand's future.
Science is not just a collection of facts – science, both formal and informal, remains the only process we have to gather reliable information about our world. The one dimension of science that must be protected at all costs is the need for the collection and interpretation of data to be value free. This is not easy.
Ad Feedback
Over the past 50 years the nature of science has undergone radical change, particularly as the biological, environmental and human sciences have become more dominant.
Science now deals with complex questions where answers must be defined in terms of probabilities, and in its interface with policy now has to address issues where facts are uncertain, values are in dispute, the stakes high and decisions urgent.
These are typically issues of high public concern and political complexity – such as climate change – whose every nature means that science is now intertwined with the values and concerns of the public and body politic.
Here, scientific evidence provides the essential base for a rational assessment of options which must then be weighed up against those other criteria that politicians and their supporting policy advisors must consider – such as community values, public opinion, fiscal realities and diplomatic considerations.
Science including modelling, pilot studies and evaluation can play a much greater role in policy development than is generally accepted, especially as science has developed new tools to deal with such complex systems.
There is no challenge that we will face over coming decades that will not depend on science, which is critical to economic, environmental, social and cultural development.