Adding folic acid to foods is back on the table — here's a chance to get your head around it.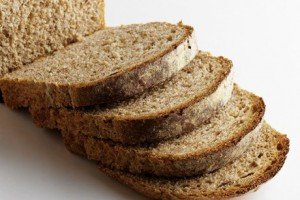 In 2009, the New Zealand government deferred a decision on whether to require fortification of bread with folic acid — to help raise levels of the nutrient folate in women of child-bearing age — citing a need for further research into what had become an increasingly divisive issue.
Now, a public consultation has been launched to consider that research and decide whether and in what way folic acid should be added to foods. Submissions close 16 July.
The Science Media Centre held a background briefing for journalists Tuesday, 29 May to answer questions about folic acid and provide an update on recent research.
In this SMC briefing, we will update journalists on the latest international findings on cancer risk, outcomes from fortification programmes overseas, and attempts to measure the success of voluntary fortification in New Zealand so far.
We will also look at the incidence of neural tube defects (NTDs) in New Zealand, and discuss challenges in gathering this data, as well as long-term implications for families and the health system.
Click below to listen to a Science Media Centre expert briefing on folic acid (slides available below):
[audio: http://ia601209.us.archive.org/30/items/ScienceMediaCentreBriefing-ExpertsOnFolicAcidFortification/FolicAcidBriefingSmcFinal.mp3]
Briefing Participants:
Dr Craig Thornley is Principal Adviser Public Health at the Ministry for Primary Industries. He will provide background on the proposed standard for folic acid and an overview of issues under discussion during the public consultation.
Dr Murray Skeaff is Professor of Human Nutrition at the University of Otago. He will discuss cancer risk and research into the effectiveness of voluntary fortification since 2009.
Dr Andrew Marshall is a Developmental paediatrician at Capital & Coast District Health Board, and Chair of the Paediatric Society of NZ. He will present recent research on the financial costs of NTDs and discuss the impacts for families and society.
Dr Craig Thornley's slides can be viewed below

Dr Murray Skeaff's slides can be viewed below