Adolescents suffering from depression can benefit just as much from specialised computer therapy as they do from one-to-one therapy with a clinician, according to New Zealand researchers.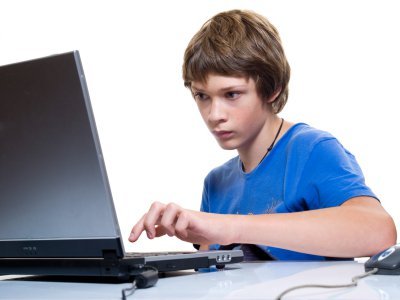 In a new study, published online in the journal BMJ, researchers from the University of Auckland and the University of Otago, Christchurch, examined the effectiveness of an interactive 3D game specifically designed to help teenagers deal with depression. The game SPARX (standing for Smart, Positive, Active, Realistic, X-factor thoughts)  is a fantasy adventure where a single user undertakes a series of challenges to restore balance in a virtual world dominated by GNATs (Gloomy Negative Automatic Thoughts). It contains seven modules designed to be completed over a four to seven week period.
In the study, 187 teenagers who were suffering depression were split into two groups, one of which underwent face-to-face treatment as usual and the other took part in SPARX.
Results showed that SPARX was as effective as usual care in reducing symptoms of depression and anxiety by at least a third. In addition, significantly more people recovered completely in the SPARX group  (31/69 (44%) of those who completed at least four homework modules in the SPARX group compared with 19/83 (26%) in usual care).
When questioned on satisfaction, 76/80 (95%) of SPARX users who replied said they believed it would appeal to other teenagers with 64/80 (81%) recommending it to friends. Satisfaction was, however, equally high in the group that had treatment as usual.
The authors conclude, "SPARX is a potential alternative to usual care for adolescents presenting with depressive symptoms in primary care settings and could be used to address some of the unmet demand for treatment".
SPARX has received international media interest, with examples including:
3 News: Computer game lifts teens from depression
Metro.co.uk: Computer games may cure teenage depression
Huffington Post: Sparx 3D Computer Game Beats Teen Depression
MSN NZ News: Computer game lifts teens from depression
Daily Mail: Computer game tackles depression in teenagers using fantasy game
Press Association: Computer game tackles depression
An earlier report on SPARX when it was first developed in 2009 can been seen on TVNZ's Breakfast.