A new ministry, announced today, will absorb the functions of the Ministry of Economic Development, the Department of Labour, the Ministry of Science and Innovation, and the Department of Building and Housing.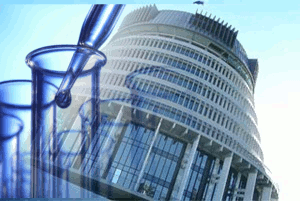 The Ministry of Business, Innovation and Employment was officially announced by Prime Minister John Key at speech for the Auckland Chamber of Commerce, where he stated that he aims to have the new ministry working by the 1st of July this year.
In his speech outlining the new ministry, Key explained how the the merger would streamline progress in the business sector:
"It will strengthen the public service's ability to work on business policy, regulation and engagement, so the Government will get a much more coordinated and focused resource," he said.
"It will be easier for New Zealand businesses to engage with government, rather than dealing separately with a number of different agencies when they are seeking advice or support."
These views where echoed by Steven Joyce, current minister for Economic Development and Science & Innovation, two of the portfolios to be folded into the new 'mega ministry'. He commented:
"The new Ministry of Business, Innovation and Employment will also ensure we have clear, co-ordinated and focused government policy leadership with a commitment to economic growth and innovation."
"The new Ministry will reduce the complexity involved in working between agencies, and between agencies and business. At present when businesses engage with government they work with multiple government agencies, which takes away valuable time, as well as incurring unnecessary duplication of effort. This is time that could better be served in allowing companies to work on their businesses rather than on their government relations."
Prof Shaun Hendy, President of  the New Zealand Association of Scientists, stated:
"Such a merger shows a desire for science in New Zealand to focus on the short-term bottom line. But, it makes no sense in terms of environmental science for environmental sustainability or in terms of health science to improve the well-being of New Zealanders".
"We know that more scientific research is needed to grow industry, manufacturing and exports. But large components of the science system are concerned with the broader view, such as environmental and health science research, areas that do not often deliver an immediate payoff but which can be immensely valuable over longer time frames" =
"Further change such as this is likely to add more uncertainty to funding structures and to science career paths, especially for younger scientists"
Prof Sir Peter Gluckman, the Prime Ministers Science Advisor responded to the announcement:
"What was the Ministry of Science and Innovation will soon be a central part of the new Ministry of Business, Innovation and Employment. This clustering is not uncommon overseas – sometimes it also includes tertiary education – which while not included in this clustering has the same Minister.
"This reorganisation highlights the role that science and science-based innovation can play in a country's development, be it through direct impact on greater productivity from enhanced services, advanced manufacturing and the primary industries, or indirectly through greater environmental sustainability and social development.
"It will be important that the new Ministry continues to give focus to the broader ways in which science advances New Zealand and I have no doubt that will indeed be the case."