I'm at the World Conference of Science Journalists in Doha, Qatar where scientists, journalists and science press officers from around the world have been gathering to discuss the future of science journalism.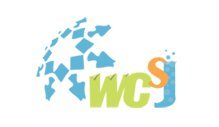 I'll be writing up posts over the next few days on the more interesting sessions I've been to (of those, there are many) but I wanted to start with the discussion generated by a panel discussion looking at the worrying trend towards scientists who work for Government-owned organisations being discouraged or even banned from publicly discussing science-related issues.
Perhaps the examples presented from Russia and China are not surprising given those countries' well known track record on human rights abuses. But we also heard from a Canadian science journalist who outlined the extent to which state-employed scientists have been muzzled in recent years.
Russia – scientists jailed
Such is the humility of Russian science journalist and environmentalist Grigory Pasko, that during his WCSJ appearance he didn't once mention the years he spent in prison between 2001 and 2003 on an espionage conviction that was widely criticized by the global community and which saw him labelled a "prisoner of conscience" by Amnesty International.
In the late 1990s, Pasko supplied information, video tapes and reports to Japanese broadcaster NHK that detailed the dumping of old weapons and nuclear waste in the sea of Japan by the Russian military. The problem was that Pasko was a military officer, writing for Battle Watch, the in-house newspaper of the Russian Pacific Fleet.
Once Pasko was linked to the reports in Japan he was arrested and in 2001 stood trial facing 10 charges. In the end, he was convicted of a single espionage charge and sentenced to four years prison (including 20 months he had already served in custody).
Continue reading Peter's full post on SciBlogs here.