Several articles in the current issue of New Zealand Medical Journal have made headlines as they bring into focus Kiwi drinking habits and their wider impact.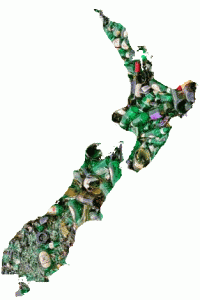 Today's issue of the New Zealand Medical Journal contains three studies and two editorials examining how we drink, the damage it causes to others in society and calls for policy to reflect these impacts. Each of the studies and the resulting media coverage are briefly summarised below.
'How do intoxicated patients impact staff in the emergency department? An exploratory study'.
Fiona Gunasekara and colleagues, from University of Otago, Wellington highlighted the excessive abuse emergency department staff suffer while seeing to drunk patients. Surveys of emergency staff at the Wellington hospital revealed that over 50% of staff had been assaulted physically of verbally by intoxicated patients. Further interviews with staff brought to light the stress of handling drunk patients and the negative impact it has overall for the treatment of all patients.
The statistics have been widely reported in today's news. The story featured on TV3 News and TVNZ News,  the Dominion Post ran two stories on the research and further mentions appear in the Otago Daily Times and on Radio New Zealand and Newstalk ZB.
'Controlled intoxication: the self-monitoring of excessive alcohol use within a New Zealand tertiary student sample'.
This study from Brett McEwan and associates at the University of Waikato examines the drinking behaviours of a sample of 501 university students. Through survey and focus group data, the researchers show how the majorty of students drink to to get drunk and monitor their intoxication through a variety of methods. The study also found that students experienced significant harms from the drinking; the most common harms included vomiting (58%), missing an academic class (58%), physically hurting themselves (57%), and passing out (32%).
Writing for the New Zealand Herald, Martin Johnston reported on the study.
'Alcohol's harm to others: self-reports from a representative sample of New Zealanders'
Professor Sally Casswell and her associates at the Social Health Outcomes and Evaluations (SHORE) centre at Massey University, Auckland, report on the wider harms of alcohol through a phone survey of over 3000 participants. The results showed that the negative impact of drinking on others was significant and ranged from outright violence and abuse to decreased productivity due to co-worker drinking.
This study and the research from Brett McEwan (above) were covered on Radio New Zealand: Nine to Noon, featuring interviews with Prof Caswell and University of Waikato's Dr Maxine Campbell.
____
Editorials from public health researchers included in this issue call for policy makers to give more weight to the externalities of alcohol abuse — the harm caused to others by drinkers' choices — and to consider the rights of non-drinkers who are regularly impacted by the heavy drinking of others when considering proposed regulations and taxes on alcohol.
According to Nick Wilson and associates at the University of Otago, Wellington:
"Overall the picture is suggestive that New Zealand society would be likely to achieve a large net benefit from reducing heavy and binge drinking, and shifting alcohol consumption towards a pattern of smaller amounts."