A comprehensive government report on adolescent health has highlighted the extent of difficulties faced by New Zealand youth, drawing national media attention.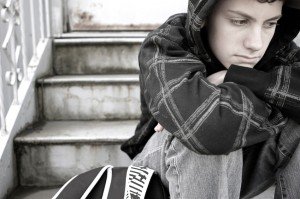 On Wednesday the Prime Minister's Chief Science Advisor, Sir Peter Gluckman, launched the report, 'Improving the Transition: Reducing Social and Psychological Morbidity during Adolescence'. The document draws on the expertise of dozens of scientists and health experts to create an evidence base on which future policy can be built. A podcast of  Sir Peter and other experts speaking at the launch of the report is available here.
Following Sir Peter's announcment in Wellington, news media have been reporting widely on the variety of issues presented in the report.
The nationwide coverage includes:
New Zealand Herald: 'Woefully deficient' youth services
Otago Daily Times: Early help call for at-risk children
The Press: NZ teens at "unprecedented risk" – report
Dominion Post: It will take a generation to help Kiwi teens
Gisborne Herald: We have been letting our young people down for far too long
National Business Review (via NZPA): Govt adviser wants massive re-jig of child policies to reduce crime, abortion, suicide
GayNZ.com: Major youth report has scarce glbt content
TV 3 News:  Kiwi teens 'take too many risks' – report
Stuff.co.nz: NZ teens at 'unprecedented risk' – report (additional video)
Radio New Zealand: Call for overhaul of Government youth programmes
TVNZ News: Many Kiwi teens have depression – report
TVNZ Breakfast: Sir Peter Gluckman talks about dangerous teens