Sir Peter Gluckman, Chief Science Advisor to the Prime Minister, today released his much-awaited report on the state of science education in New Zealand, titled: "Looking Ahead: Science Education for the Twenty-First Century".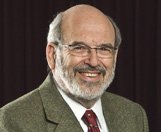 In addition to a comprehensive review of science education in New Zealand, Sir Peter's report makes a number of recommendations including:
Enhancing links between schools and science organisations, and between teachers and scientists.
Bringing more science education into primary schools.
Providing science classes that are applicable to students who do not intend to pursue a career in science.
Addressing the low numbers of Maori and Pasifika in tertiary science education
TV3's  Dan Satherley has produced an article and accompanying news segment summarising some of Sir Peter's conclusions and recommendations – you can watch it here.
An excerpt:
Primary school teachers need a better understanding of science to adequately foster young childrens' "spirit of enquiry", lest they lose interest, says Sir Peter.
"If teachers are not able to answer children's questions at primary school with confidence and enthusiasm, then children detect that lack of confidence and enthu­siasm and that spirit of enquiry can be lost… A well-prepared primary school teacher will integrate excitement about the natural world and scientific forms of thinking into literacy and nu­meracy teaching, and into general educational processes. The challenge is how to provide primary school teachers with the skills to do so."
The report was also covered in an NZPA article published in the Otago Daily Times, 'Science education good but too many failing: report'