Media are invited to attend a press conference at 11am today on the scientific response to the Canterbury earthquake and how science will inform the recovery process.
UPDATE: Audio now available below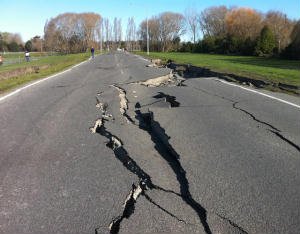 An extensive Q&A on the Canterbury earthquake and the recovery effort has been launched by the Royal Society of New Zealand, the Office of the Prime Minister's Chief Science Advisor and the Natural Hazards Research Platform, led by GNS Science. Click below to download it:
Canterbury Earthquakes – scientific Q&A

The press conference will be held simultaneously in Wellington and online and is hosted by the Prime Minister's Chief Science Advisor Professor Sir Peter Gluckman in association with the Science Media Centre (SMC).
The panel is comprised of:
Professor Sir Peter Gluckman, Prime Minister's Chief Science Advisor
Professor Alex Malahoff, Chief Executive GNS
Dr Terry Webb, General Manager, Natural Hazards, GNS
Professor Keith Hunter, Pro-Vice Chancellor Sciences Otago University and RSNZ Vice President (Physical Sciences, Mathematics, Engineering & Technology)
The panel will be available for interviews and questions. Media can attend in person or remotely via simultaneous audio and web conferencing.
LISTEN BACK TO AUDIO FROM THE BRIEFING

Click on the audio player above or follow this link.
Registered journalists can also download presenters' slides from the SMC Resource Library.