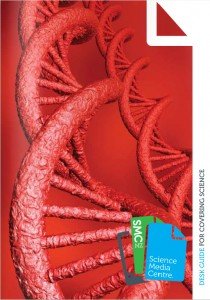 The SMC Desktop Guide for Covering Science is out now!
Designed with busy journalists in mind, the Guide is aimed both at the reporters on science, health and environment rounds, and also at general reporters who'd like to get the science right.
The Guide covers everything from how to properly communicate statistics and risk, to the workings of peer-review (and why it's important), to resources on who to contact on breaking science-related news stories, and a guide to the science institutions in New Zealand and their areas of specialty.
The Guide, in text form, can be found on here on our website.  It is also available to view as a pdf file here.  Should you want a hard copy of the booklet, please contact us.