The potential impacts of an increase in sea level over the course of the next century were the subject of a Science Media Centre media briefing held today.
Listen to audio from the briefing by clicking the player below
Part I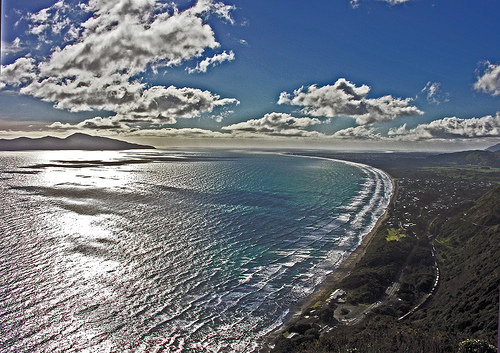 [audio:https://www.sciencemediacentre.co.nz/wp-content/upload/2010/09/sea-leve-rise-part-1.mp3]
Part II
[audio:https://www.sciencemediacentre.co.nz/wp-content/upload/2010/09/sea-level-rise-part-2.mp3]
Scientists who have contributed to a Royal Society of New Zealand Emerging Issues paper on the subject of sea level rise will outline the most up-to-date international research, including the relationship of sea level to greenhouse gas emissions, the melting of polar ice sheets and the thermal expansion of oceans.
Twelve of New Zealand's fifteen largest towns and cities are coastal, making sea level rise an important component of risk assessments by local and regional councils.
"They are already exposed to coastal hazards from current climate variability and weather events: coastal erosion, flooding from storm surges, waves and swell, king tides, and extreme rainfall, and salt intrusion into groundwater," the paper authors note.
"Sea level rise will compound these hazards both in terms of frequency and intensity of hazards."
Some questions that were discussed:
– Do warmer climates always result in higher seas?
– How have sea level rise projections changed since the 2007 IPCC 4th Assessment Report was released?
– What level of certainty is there globally and locally around sea level rise scenarios?
ALSO: Click here for a podcast of Dr Arthur Webb talking about sea level rise in Pacific islands.
The Royal Society paper Emerging Issues: Sea level rise