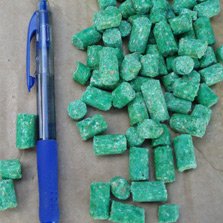 ONLINE MEDIA BRIEFING: Tues 20 July, 10 am (NZT)
—
Conservation efforts in New Zealand currently depend heavily on a single pesticide — sodium monofluoroacetate, or 1080.
In its 2007 review of 1080 — widely-used in New Zealand to control pest animals in native ecosystems and agricultural land — ERMA (the Environmental Risk Management Authority) called for additional research into alternatives to the controversial poison.
Biological control of pest animals has been a major focus for research funding for over 20 years in both New Zealand and Australia. Many research teams are actively seeking new and supplemental approaches to current technologies. Yet no method has yet gained widespread acceptance as a viable alternative to 1080.
However, a turning point may be approaching. The last 12 months have seen a record period of new pest control product registration, according to Dr Charlie Eason, Director of Research for Connovation Ltd, and a speaker at this week's NETS Biosecurity conference (21 – 23 July) in Blenheim.
The Science Media Centre has assembled a panel of experts to discuss progress made in research into 1080 alternatives, what kinds of new products will become available in the near future, and what the trade-offs are likely to be.
LISTEN TO AUDIO
Part 1: [audio:https://www.sciencemediacentre.co.nz/wp-content/upload/2010/07/1080-alternatives-briefing-pt-1.mp3]
Part 2: [audio:https://www.sciencemediacentre.co.nz/wp-content/upload/2010/07/1080-alternatives-briefing-pt-2.mp3]
Click on the players above to hear an audio recording of the briefing. Registered journalists can also download presenters' slides from the SMC Resource Library.
SPEAKERS
Dr Charles Eason – Professor in Wildlife Management, Lincoln University; Director of Research at Connovation Ltd
Charles Eason specialises in vertebrate pesticide toxicology and has published extensively on the pros and cons of 1080 and alternative poisons. He has a PhD Toxicology and worked in new drug development for over 10 years. From 1989 to 2006 Dr Eason worked at Landcare Research in roles including Pest Control Technology Research Team Leader and Science Manager. Since 2006 he has been working on new pest control products with Connovation and Lincoln University researchers. His current activities are linked to environmental protection and research, product development, pest control, and biodiversity with a focus on humane low residue poisons.
Dr Shaun Ogilvie – Senior Lecturer in Wildlife Management, Lincoln University
Shaun has a PhD in Ecology from the University of Canterbury and is currently a Senior Lecturer in Wildlife Management at Lincoln University. Shaun is also the Tumuaki of the Kaupapa M?ori Unit at Lincoln's Bio-Protection and Ecology Division.
He has previously held science roles at both NIWA and Landcare Research. Shaun's research interests include the development of techniques for the management of animal pests. He has also been involved in investigating the fate of 1080 in the environment, and has published a number of articles in this area. He was appointed as a member of the Environmental Risk Management Authority (ERMA NZ) in 2008.
Dr Janine Duckworth – Programme Leader, Possum Biocontrol Development, Landcare Research
Janine Duckworth is a reproductive biologist and immunologist with a PhD in Animal Science researching alternative methods of pest control for vertebrate species such as possums and stoats. Her current roles include leader of reproductive control research theme for the National Research Centre for Possum Biocontrol, and developing species-specific fertility control vaccines and delivery systems, and oral chemosterilants as humane and environmentally safe methods of vertebrate pest control.

Please note that participation in the online briefing is restricted to journalists and members of the media. Contact the SMC on (04) 499 5476 or smc@sciencemediacentre.co.nz for more information.