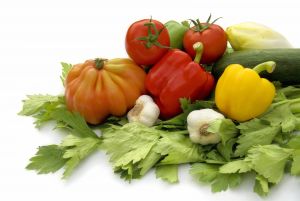 ONLINE MEDIA BRIEFING: Tues 13 July 9 am (NZT)
As part of its focus on improving public health, the Maori Party is preparing to introduce a bill calling for GST on healthy foods to be scrapped.
The bill is provisionally scheduled to receive its first reading in parliament on July 21.
Click below to play back the audio from the briefing:
[audio:https://www.sciencemediacentre.co.nz/wp-content/upload/2010/07/healthy-food-and-GST.mp3]
In March this year, the Supermarket Health Options Project (SHOP) study, conducted over the space of a year and looking at the food purchasing habits of over 1,000 New Zealanders, found that dropping GST from healthy foods would encourage people to buy more healthy foods.
Countries including Australia and the United Kingdom already have no GST equivalent on certain 'healthy' foods.
Healthy foods are being defined by the Maori Party as including fruit and vegetables, bread and cereals, milk (but not cream) products, lean meats, and legumes.
But what are the implications for public health of exempting classes of 'healthy' food from GST?
The Science Media Centre has assembled a panel of experts to discuss research into the public's attitude to healthy foods, the SHOP study itself, and the potential implications for New Zealand's public health of exempting healthy food from GST.
Note: the SHOP study can be accessed by registered journalists in the SMC Resource Library.
SPEAKERS
Dr Cliona Ni Mhurchu – Programme Leader in Nutrition & Physical Activity at the Clinical Trials Research Unit of the University of Auckland
Dr Cliona Ni Mhurchu is Programme Leader for Nutrition Research at the University of Auckland's Clinical Trials Research Unit. She has led several large research studies, including the Supermarket Healthy Options Project (SHOP), which evaluated the effectiveness of price discounts and nutrition education as strategies to promote healthier food purchases. She is Director of the Health Research Council programme, "Population Interventions to Improve Nutrition & Physical Activity", and later this year will take up the Heart Foundation of New Zealand Senior Fellowship.
Bronwen King – Public Health Nutritionist at Community and Public Health, Christchurch
Bronwen has 11 years experience in her current role. She is also the former Chairperson of the Obesity Action Coalition (a strong advocate for environments that support healthy lifestyles), a writer for Healthy Food Guide Magazine, and Managing Director of Foodfit Ltd – Food and Nutrition Education and Consultation. In addition, she has been involved in other work including producing and presenting her own television series in Canterbury for 7 years, entitled "Healthy Eating".