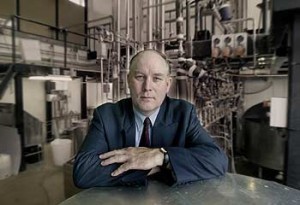 An online editorial by Paul Moughan, Distinguished Professor at Massey University and co-director of the Riddet Institute calls for a merger between the country's two main 'agrifood' tertiary institutions, Massey University and Lincoln University.
Some excerpts (read in full here):
"Agrifood is central to New Zealand's economy… Recently, however, we may have lost our way somewhat.
"We are no longer the world's lowest cost pastoral producers. We have been outflanked by our competitors.  Also, as a nation we are clearly not fully embracing the huge opportunities to innovate that present around areas such as precision agriculture, traceability, robotics, biosecurity, sustainable production, functional foods and personalised foods. This is disappointing as in many ways this should be 'our-time'. The world is currently witnessing the 'biological revolution', with amazing discoveries in areas such as genetics, cell-biology, molecular biology, nanotechnology and food science. We need to be part of this; leaders not followers. It is time to take stock, to look carefully at how we are delivering the science and education that underpins our vital agrifoods industry. It is time for leadership and some bold moves."
…
"Perhaps the time has come that New Zealand should seriously consider bringing together its two tertiary educational institutes focusing on agrifoods, Massey and Lincoln universities. In many ways the path to such an amalgamation has been set by the recent debate around amalgamating Lincoln University and AgResearch. The proposal, since disbanded, has encouraged much useful discussion and examination of alternative alignments. Just imagine crown research institutes also closely aligned.
"Combining Massey's and Lincoln's strengths would certainly create a world-class organisation of critical size and would offer undergraduate and postgraduate scholars an unsurpassed broad-based educational experience. The two institutions are highly complementary, each possessing strengths and areas of specialisation, that would enhance the other. For example, Massey's strengths in veterinary science and food science would hugely augment Lincoln's offerings; just as Lincoln's prowess in areas such as environmental science, agri-commerce and bioprotection, would be great assets for Massey.
"There is an opportunity to create an organisation devoted to the land-based industries, comprehensive in its offerings and able to support the entire agrifood value chain. It is time to put parochialism to one side. Our industries, our people, our nation deserve the best. Let's provide it. Such a decision is not just of passing interest but is critical to our future prosperity."