UPDATE: Living Cell Technologies, a New Zealand-based biotech firm, has just announced that it is commencing trials on a potentially revolutionary diabetes treatment.
The treatment will be based on xenotransplantation – the transplantation of animal cells, tissues or organs into human patients. In this case, LCT has been granted approval to transplant pig islet cells into sufferers of Type 1 diabetes, in an attempt to cure the disease.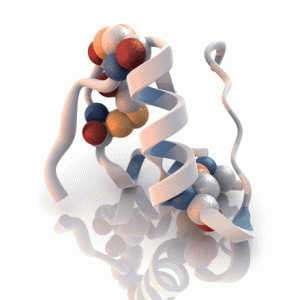 The cells will be harvested from a unique, disease-free population of pigs isolated for nearly two centuries on the sub-Antarctic Auckland Islands. The pigs are now housed in a purpose-built, pathogen free breeding facility in Invercargill.
The trials have sparked interest globally and could potentially make New Zealand a significant player in this cutting-edge area of science.
But what are the ramifications of this new technology? How safe is it, and what needs to be done to prove its worth?
Xenotransplantation is the transplantation of living cells, tissues or even organs from one species to another – in this case, from pigs to humans.  As such, it offers a potential treatment for people with heart, kidney or other organ failures, and chronic conditions like diabetes and Alzheimer's disease.  If perfected, it could mean that organ transplant waiting lists become a thing of the past.
It also, however, raises complex scientific and ethical concerns. Religious groups and animal rights supporters have weighed in on the issue. Scientists have also voiced concerns around the possibility of viruses moving between species, the differing rate at which human and other organs age, and the consequences of changing animals' genes in this way.
Last month, after a comprehensive review and an agreement on revised conditions, New Zealand's Health Minister granted Living Cell Technologies (LCT) permission to conduct clinical trials of its diabetes treatment, DIABECELL®.  What could the trials mean for New Zealand?  What is the science behind them?  And why is there a moratorium on xenotransplantation in other countries, including Australia?
In this Science Media Centre briefing the co-founder of LCT, a member of the International Xenotransplantation Association (IXA) and a bioethicist will talk about xenotransplantation and the trials.
Click on the player below to listen back to the briefing. Registered journalists can log into the SMC Resource Library to download the presentations.
Part 1
[audio:https://www.sciencemediacentre.co.nz/wp-content/upload/2009/07/xenotransplantation-briefing-part-1.mp3]

Part II
[audio:https://www.sciencemediacentre.co.nz/wp-content/upload/2009/07/xenotransplantation-briefing-part-2.mp3]

SPEAKERS:
Professor Robert (Bob) Elliott, co-founder and Medical Director of Living Cell Technologies – Professor Elliott trained as a Paediatrician at Adelaide University and moved to New Zealand in 1970 to become the Foundation Professor, Department of Paediatrics at the University of Auckland. He is an Emeritus Professor of Child Health research, Professor of Paediatrics and a world leader in diabetes research. Professor Elliott is on the board of the New Zealand Child Health Foundation and the Wings Trust (a NZ trust for the treatment of alcohol and drug abuse). He is also patron of the NZ Cystic Fibrosis Foundation. In 1999 he was awarded a CNZM (a Companion of the New Zealand order of merit) for services to the community, and was the co-founder of LCT.
Professor Anthony D'Apice, Director of the Immunology Research Centre of St Vincent's Hospital, Melbourne – Professor D'Apice has been involved in xenotransplantation since 1989, primarily in the area of genetic modification of pigs to overcome the xenotransplant rejection process. He is also former President of The Aust & NZ Transplant Society and of the International Xenotransplantation Association, and a member of IXA Ethics Committee. Professor D'Apice is currently part of the group writing the IXA Consensus document on clinical islet xenotransplantation.
Assoc Prof Martin Wilksinson , Department of Political Studies at the University of Auckland – Professor Wilkinson was Chair of the Bioethics Council 2006-2009 and Chair of the Council's working party on xenotransplantation in 2004-5. A political theorist by training, he has worked primarily in bioethics in the last 10 years. He is writing a book on the ethics of acquiring organs for transplantation.
BRIEFING DETAILS:
DATE: July 23
START TIME: 1pm NZT (dial in five minutes beforehand)
DURATION: Approx 30 minutes
VENUE: Phone and online
For log in details, or more information, please contact the Science Media Centre on tel: 04 499 5476 or email: smc@sciencemediacentre.co.nz.