People who buy fake drugs on the internet supporting terrorism as well as risking their lives, according to the International Journal of Clinical Practice.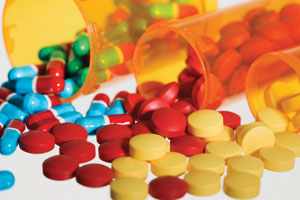 It's long been known that revenue from the global trade in cocaine and heroin, diamonds and even pirated movies and music has helped fund wars and the activities of insurgents. Add to the list dodgy drugs, that at best give you nothing but a sugar rush – at worst, kill you.
The editor-in-chief of IJCP, UK-based cardiologist Dr Graham Jackson is calling for a public awareness campaign to highlight the impact of the counterfeit drug trade – which is expected to be worth a staggering 55 billion (GBP) by 2010.
a UK-based Consultant Cardiologist, Dr Jackson has called for greater public awareness of the dangers and consequences of the counterfeit drugs market, which is expected to be worth £55 billion by 2010.
"Alarmingly these include fake drugs that could have devastating consequences, like counterfeit medication for potentially fatal conditions like cancer and high blood pressure. Others can include no active ingredients or harmful ingredients like amphetamines," said Dr Jackson.
New Zealanders aren't huge buyers of drugs via the internet so the problem of counterfeit drugs isn't as big here as in the US, Europe and Asia, where sophisticated operations have been set up to mimic the likes of drug heavyweight Pfizer.
However New Zealand scientist Dallas Mildenhall, of GNS Science, has been working with Interpol to track down fake drug manufacturing plants in Asia.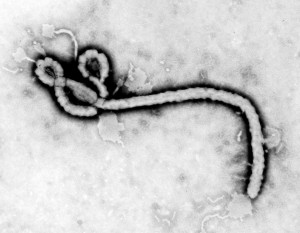 How Ebola sidesteps the immune system
Ebola is one of the nastiest diseases you could ever be afflicted with. If there's any doubt about that, watch this interview with infectious diseases specialist Dr Philippe Calain who outlines the Ebola's symptoms – headaches, tiredness, body pain, progressing to internal and external bleeding, deep conjunctivitis, vomiting diarrhea. Only 10 – 20 per cent of sufferers survive.
Now some University of Pennsylvania School of Medicine researchers have put their finger on why the disease is so devastating to the body. Using a cell culture model for Ebola virus infection, they found that the virus disables a cellular protein called tetherin that usually blocks Ebola's spread between cells.
Tetherin is used to fight all sorts of infections but because Ebola can effectively disable it, the virus can spread through the body infecting cells unchecked. This discovery is good news for understanding how Ebola works.
Say the researchers: "Binding of a protein produced by Ebola to tetherin apparently inactivates this cellular factor. Understanding how the Ebola protein blocks the activity of tetherin may facilitate the design of therapeutics to inhibit this interaction, allowing the cell's natural defense systems to slow down viral replication and give the animal or person a chance to mount an effective antiviral response and recover."