Unicef's State of the World's Children report has just been release and while it paints a good picture of the health of New Zealand kids in many respects, it ranks New Zealand 33rd out of 35 developed countries for immunisations.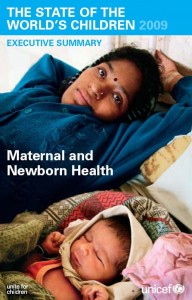 New Zealand was ranked below the world average for immunisations of children aged less than one for four of six immunisation types. In the other two categories it equalled the developed world average.
In the case of measles, 79 per cent of New Zealand one-year olds received the vaccination, compared to 76 per cent in the least developed nations and the average of 98 per cent among developed nations.
New Zealand however performed well in under five mortality rates, coming out with one of the lowest mortality rates in the world level-pegging with Australia, Canada and the United Kingdom.
A story in The Press quotes Helen Petousis-Harris of the Immunisation Advisory Centre, who suggests that misinformation about immunisation – such as an incorrect perception that it could cause autism – was "alive and well in New Zealand".
To talk to experts on immunisation contact the SMC on 04 499 5476 or smc@sciencemediacentre.co.nz