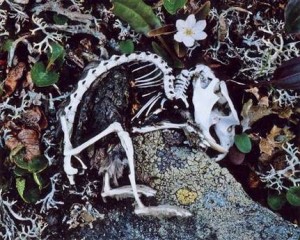 The tiny rodents that underpin the Arctic food chain, famed for their classic boom-and-bust cycle of population explosions, are succumbing to the warming effects of climate change. Their decline is being felt throughout the entire ecosystem.
New research out today in the journal Nature finds that the periodic explosions in lemming numbers their predators rely on are no longer being observed. The last peak occurred in the 1990s. 
The animals rely heavily on the protection furnished by an insulating layer of snow, something which has been increasingly absent as polar temperatures climb.
A dramatic decline in snowy owl, arctic fox and other predators in the region studied has been linked to the lemmings' plight.